Small scale vacation park in Lochem
Near Hanseatic city Zutphen (19 km)
Very luxurious lodges
Vacation park in the Zutphen area
Going on vacation in Zutphen is always a good idea. In the ancient Hanseatic city there is plenty to do! Visit a museum, canoeing on the Berkel, take a balloon ride over the city, or culinary enjoyment and relaxation on one of the many cozy terraces. During a vacation near Zutphen you experience it! And after a visit to this bustling city, nothing is better than to retreat to an oasis of peace and nature. You find this at vacation park De Lochemse Berg, a vacation park in Lochem, only 19 km from Hanseatic city Zutphen. At this small scale and natural vacation park you find lodges that are very luxurious around a beautiful water feature. At this vacation park near Zutphen you can really relax for a while.
Discover the luxury lodges immediately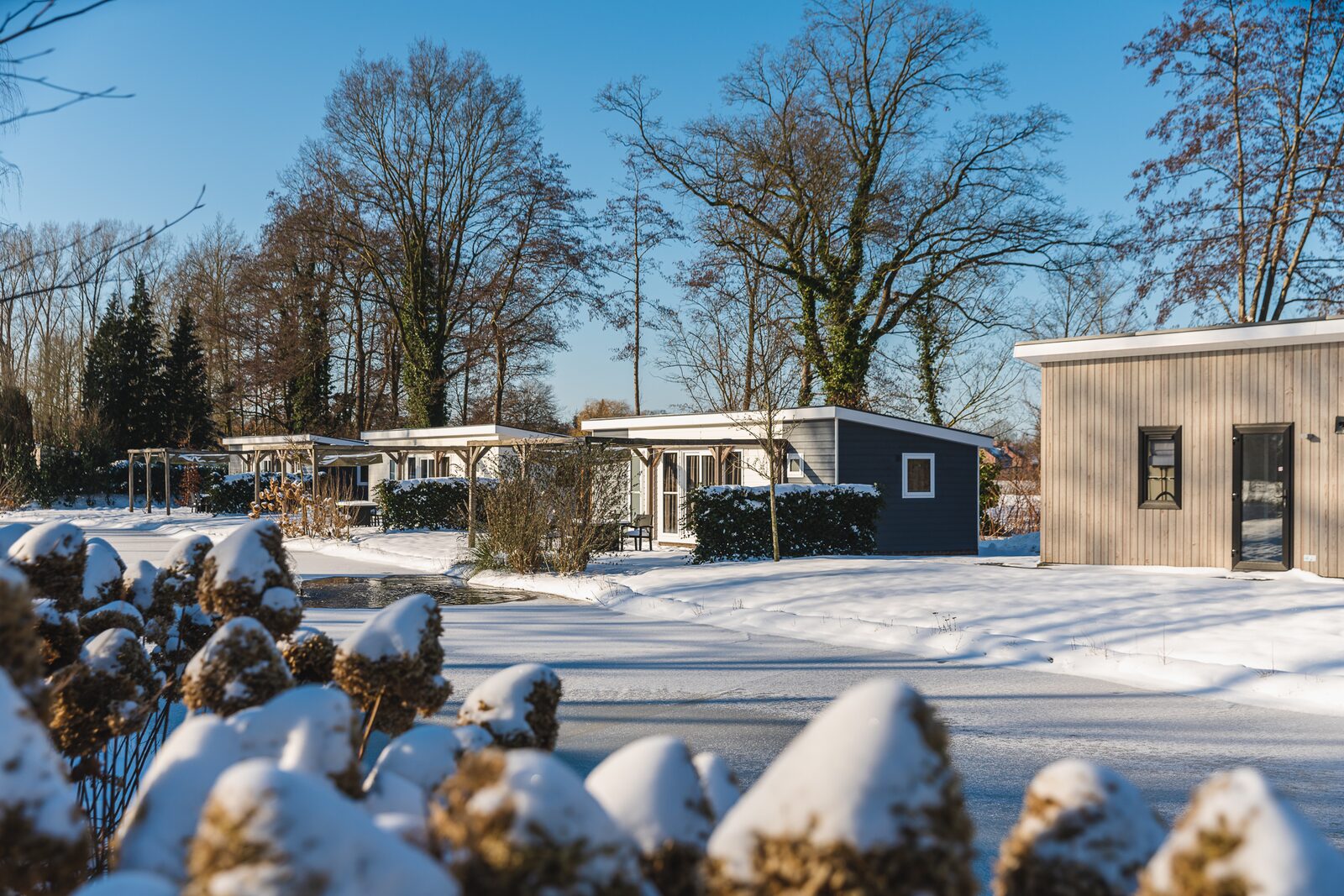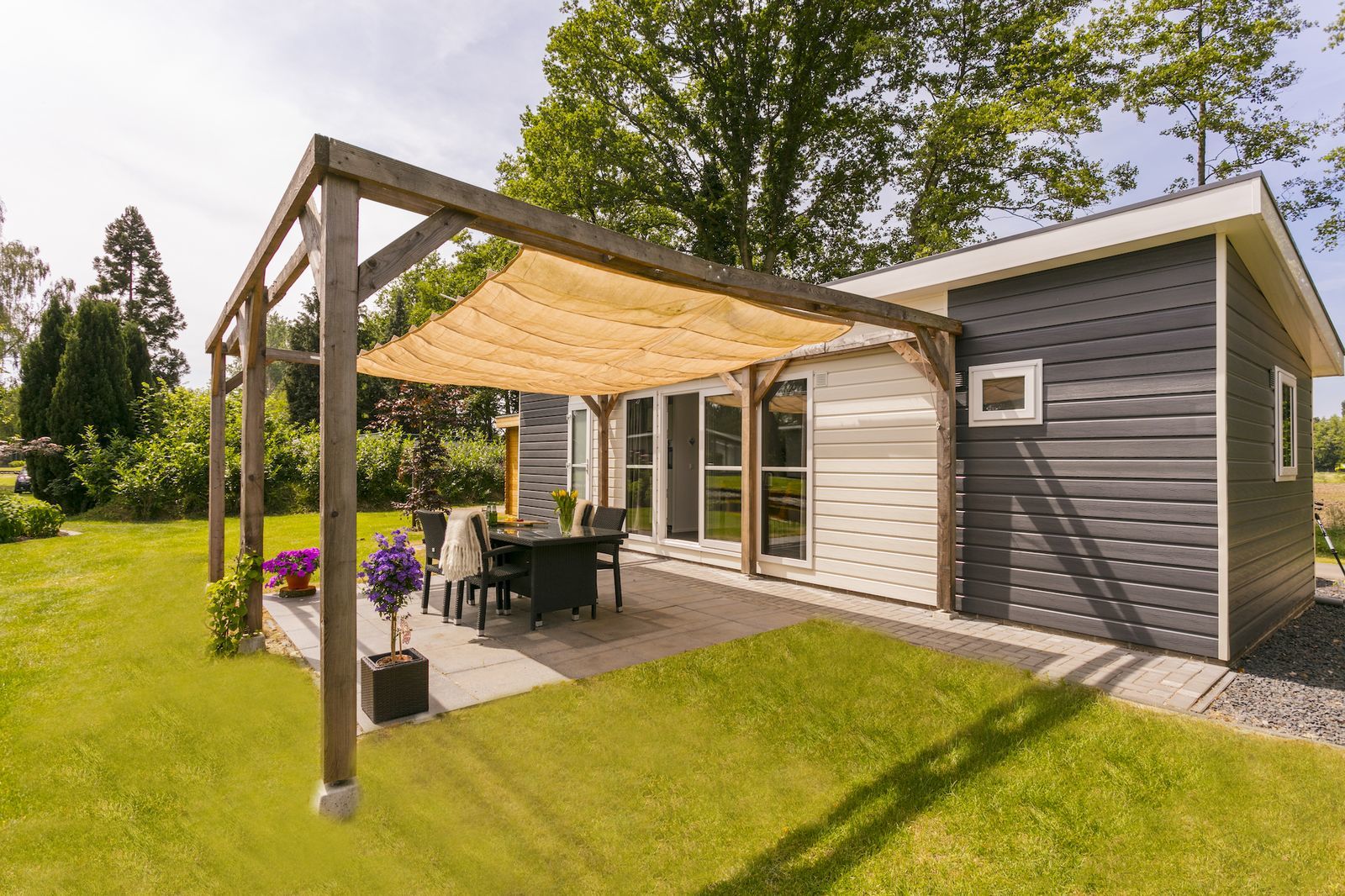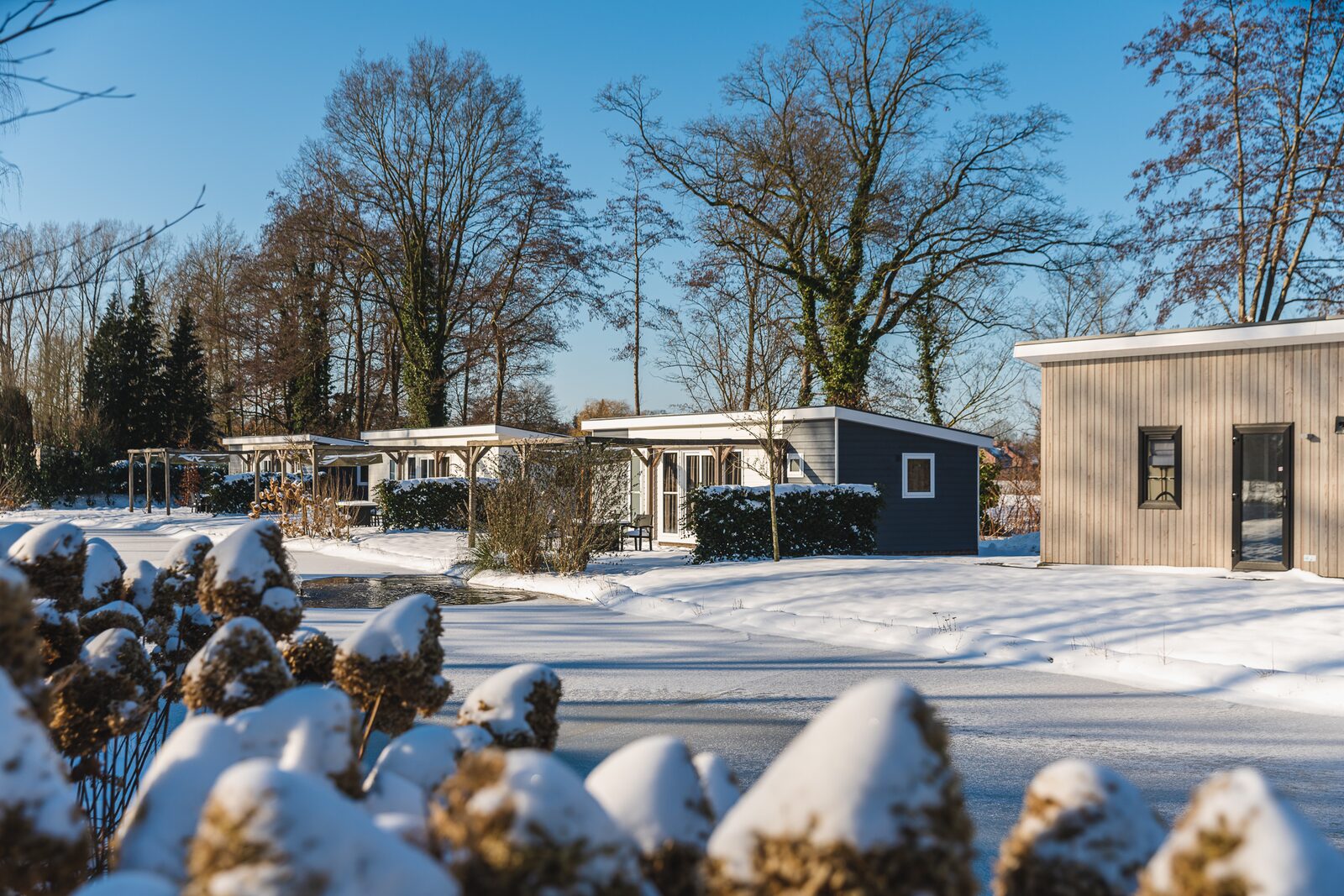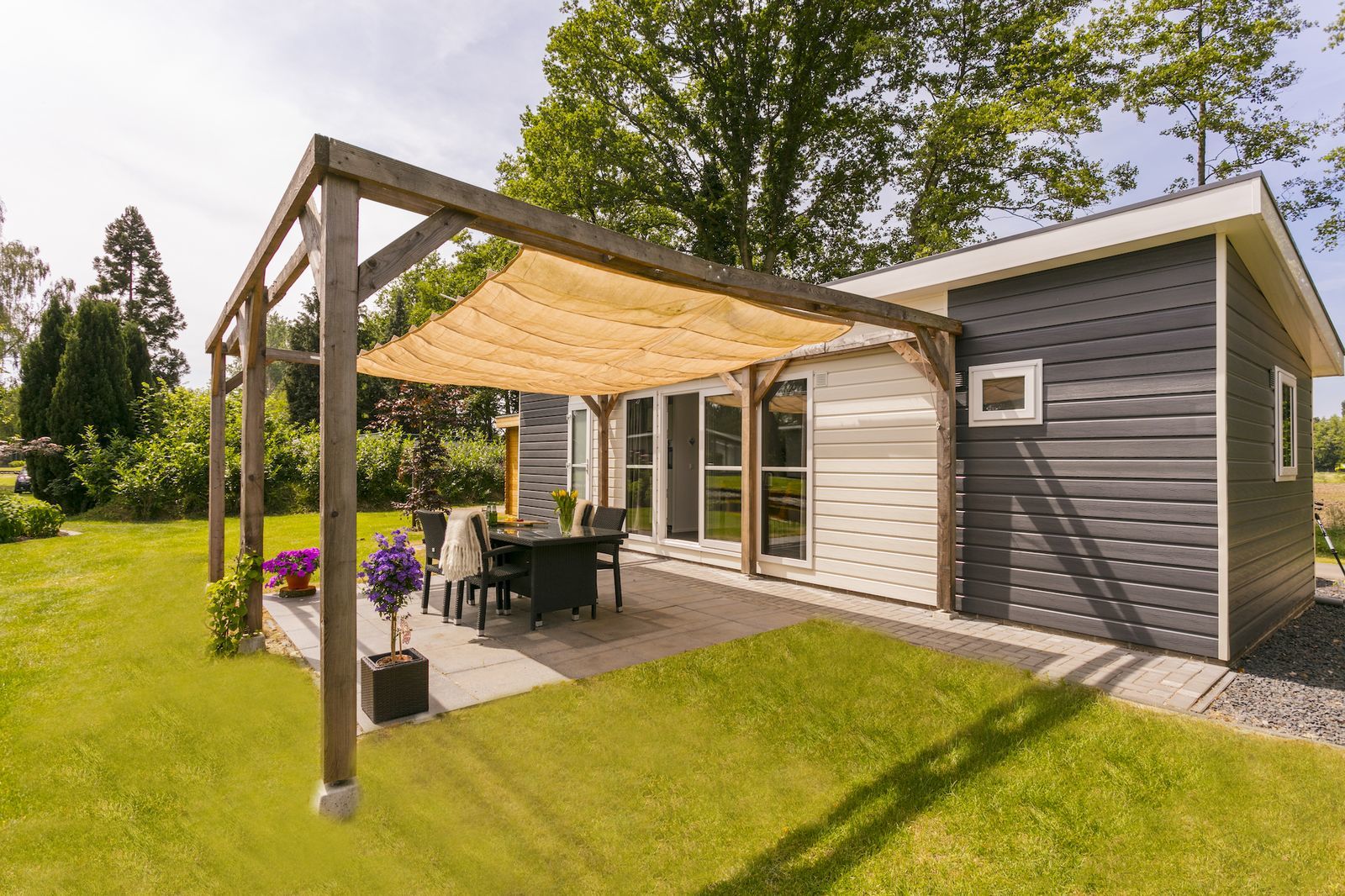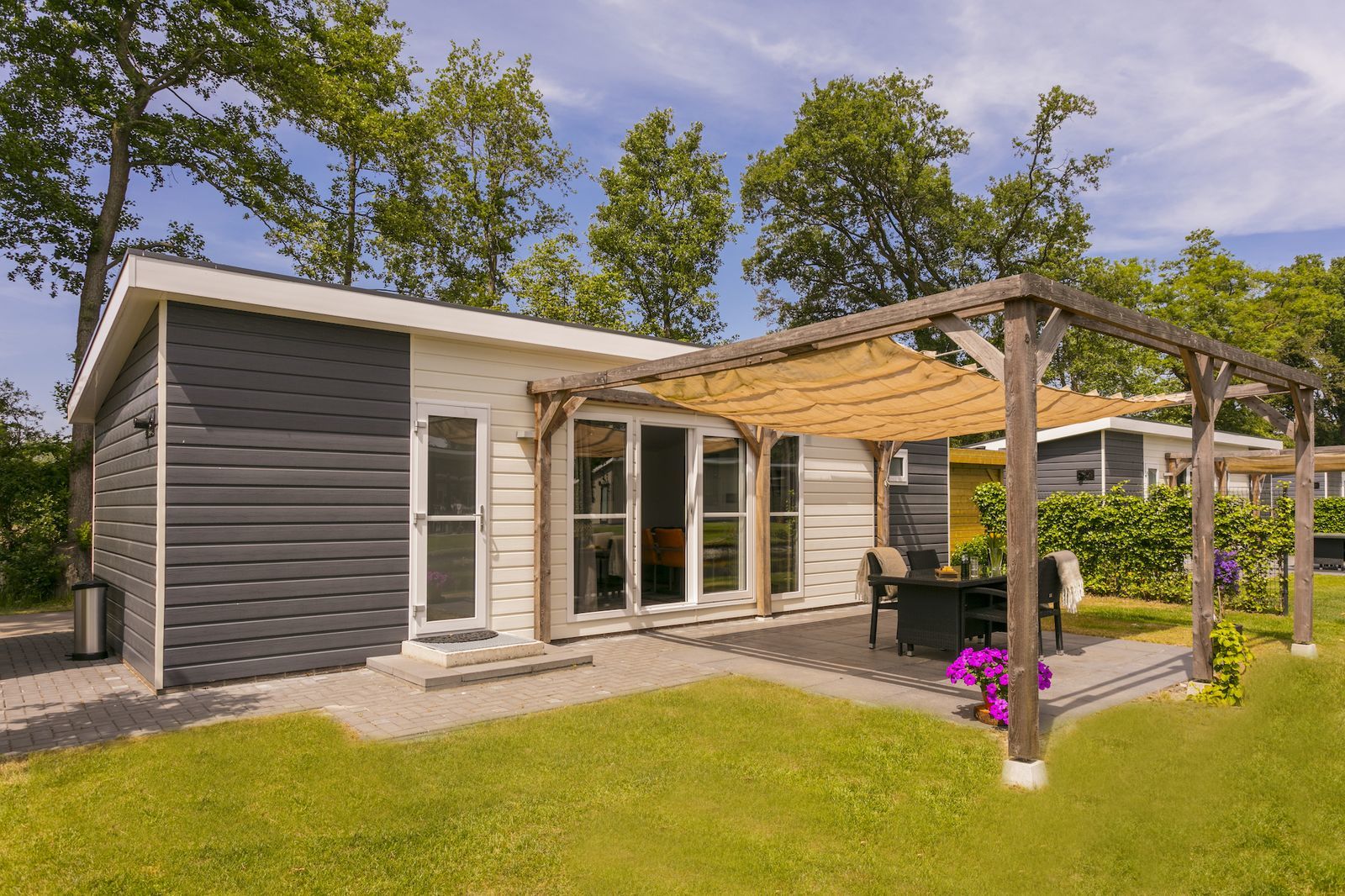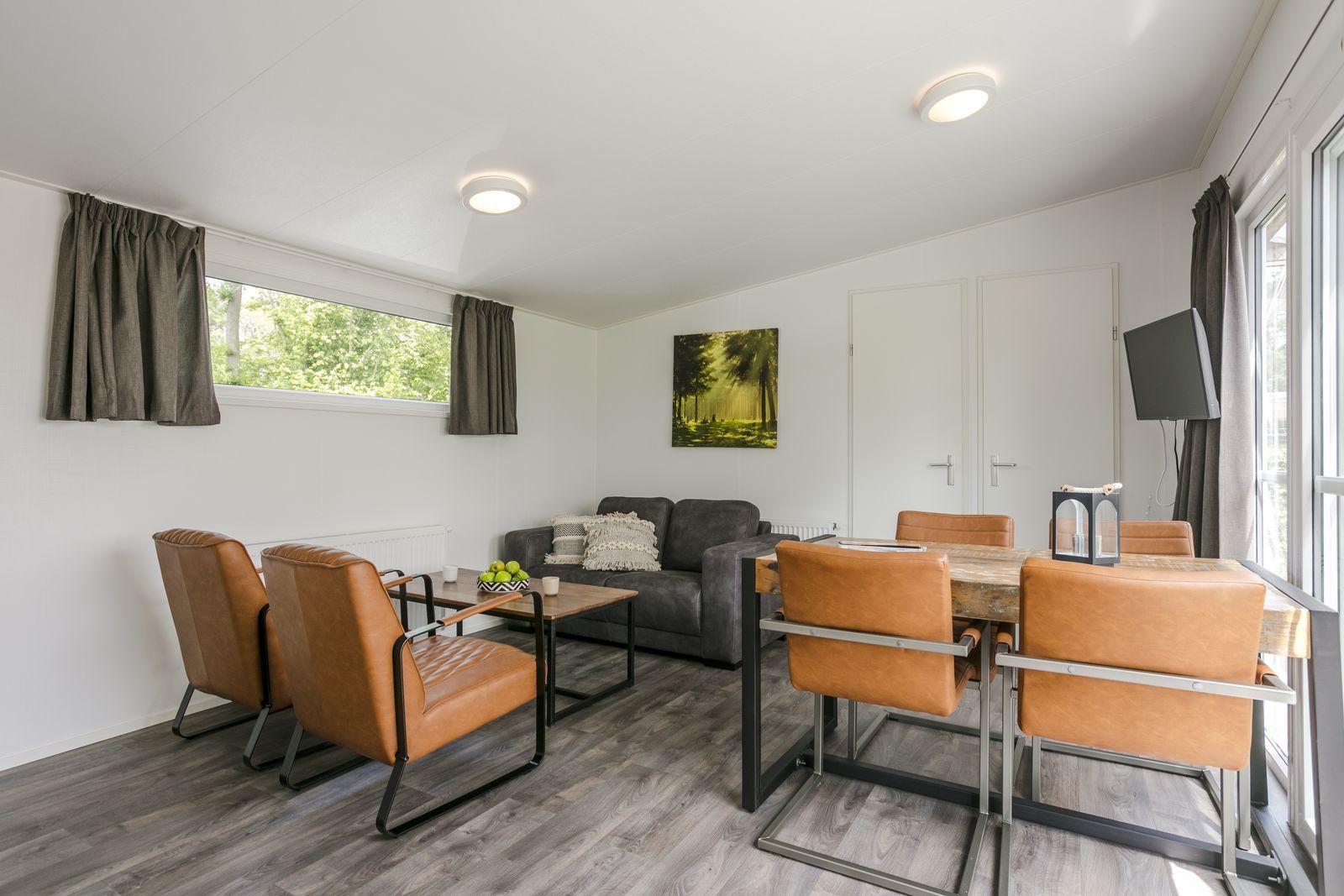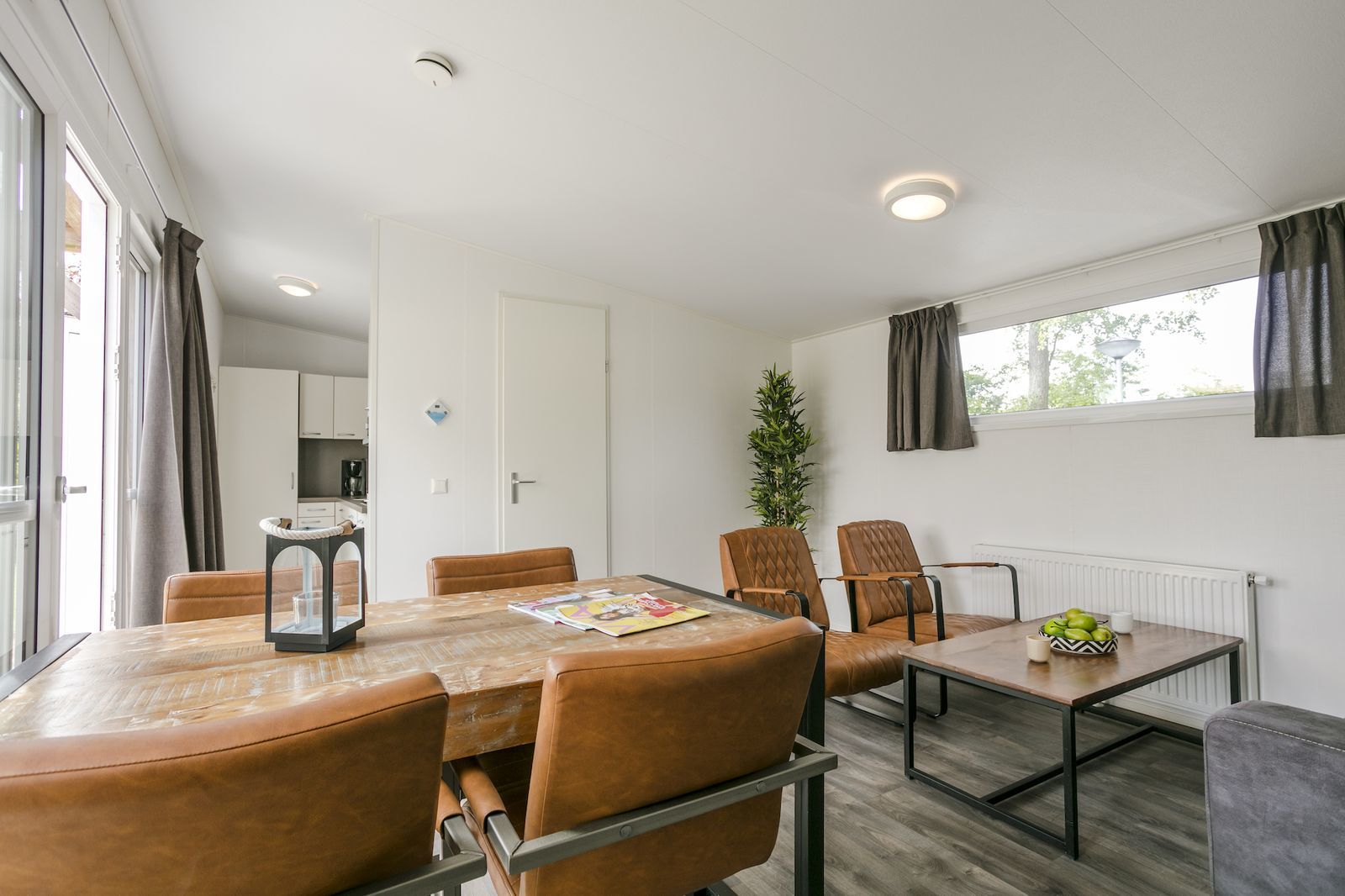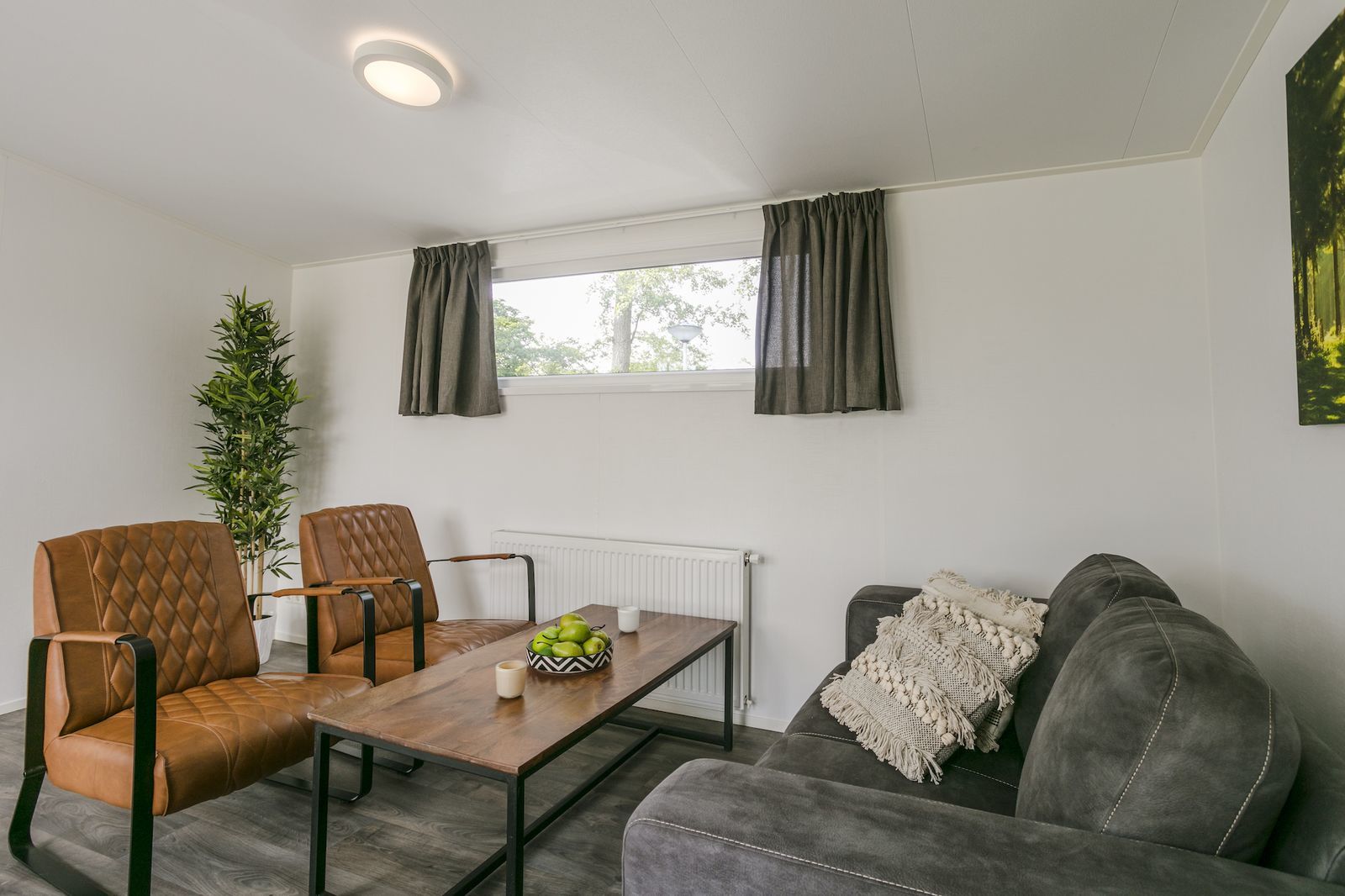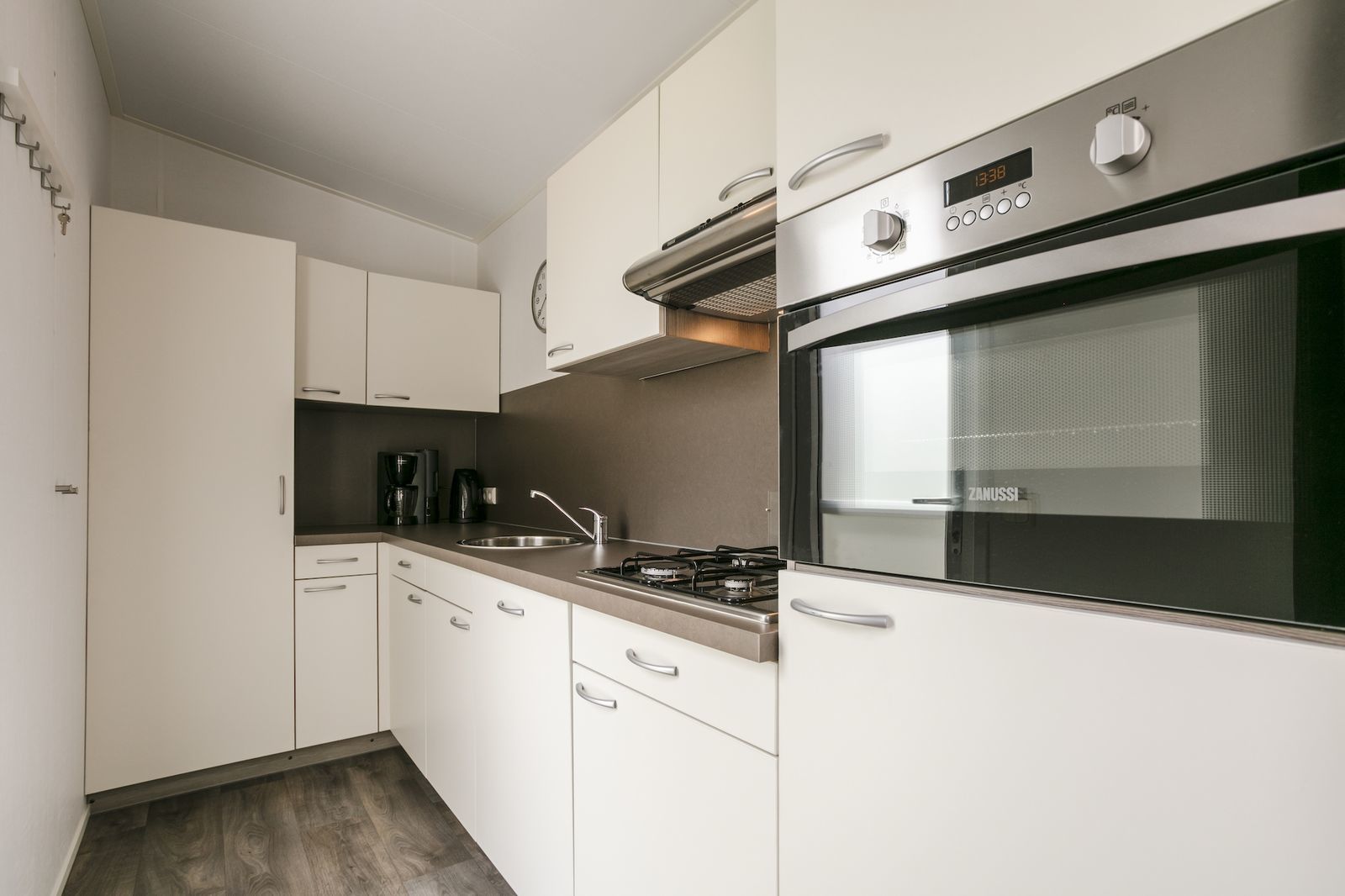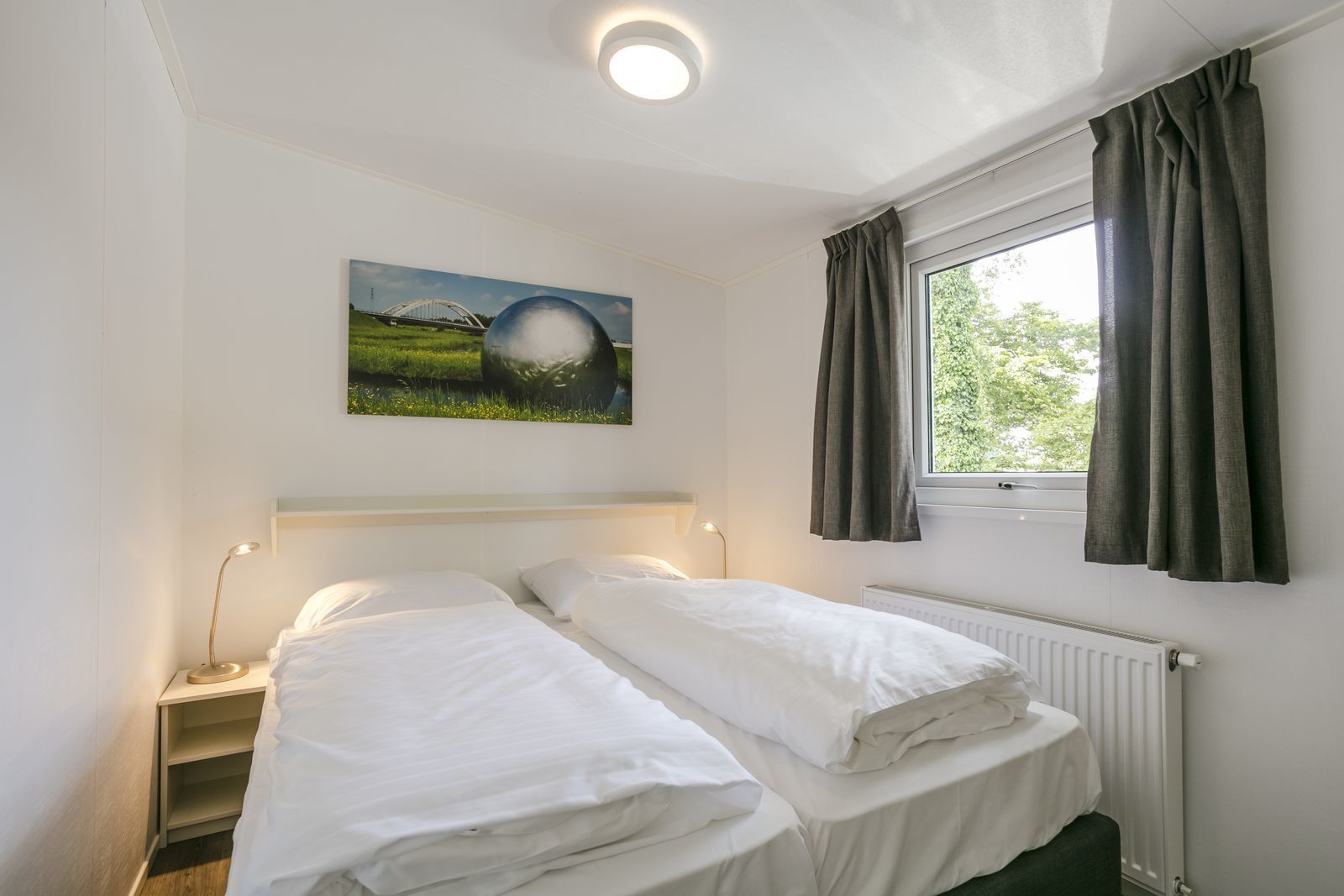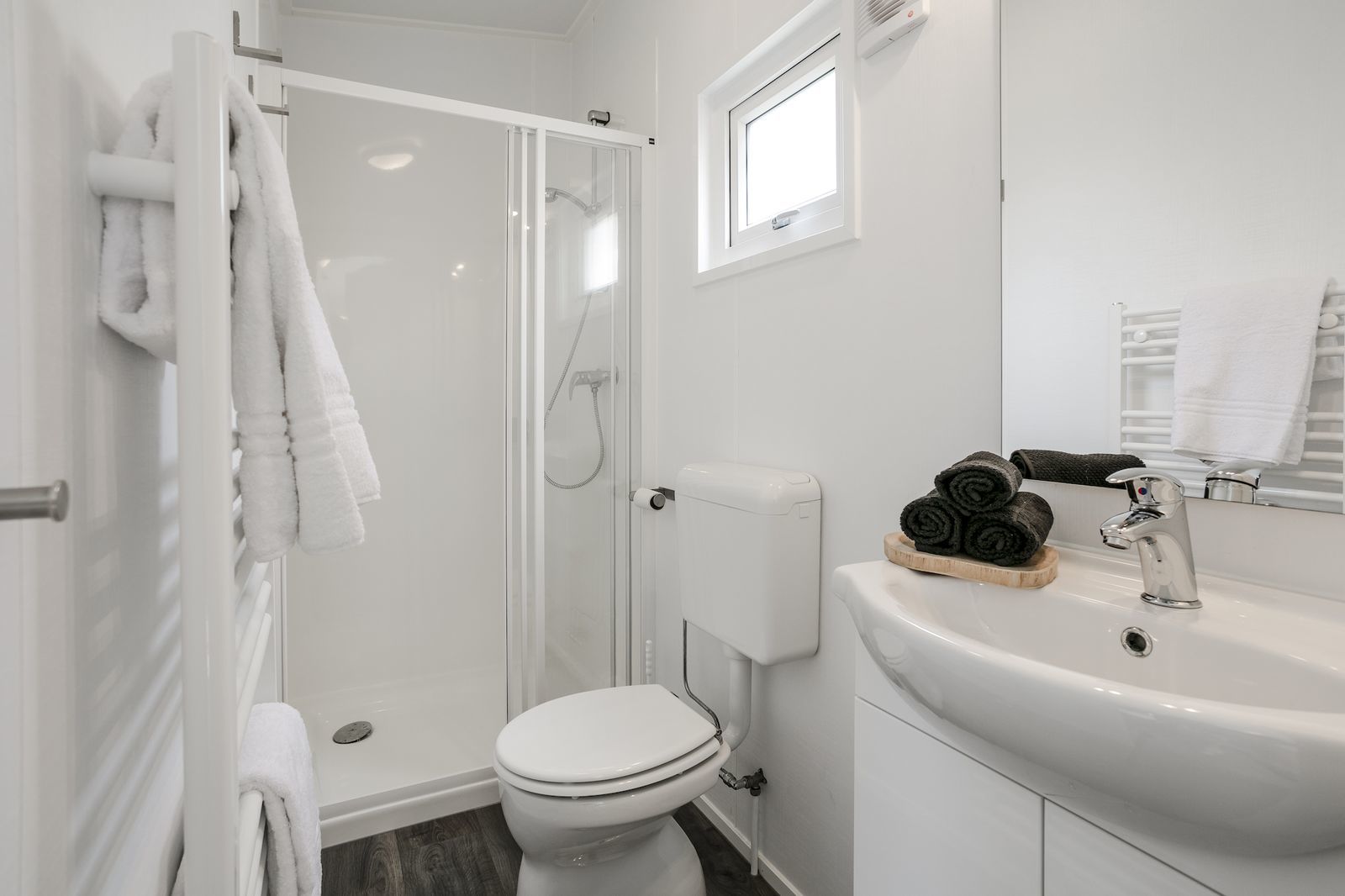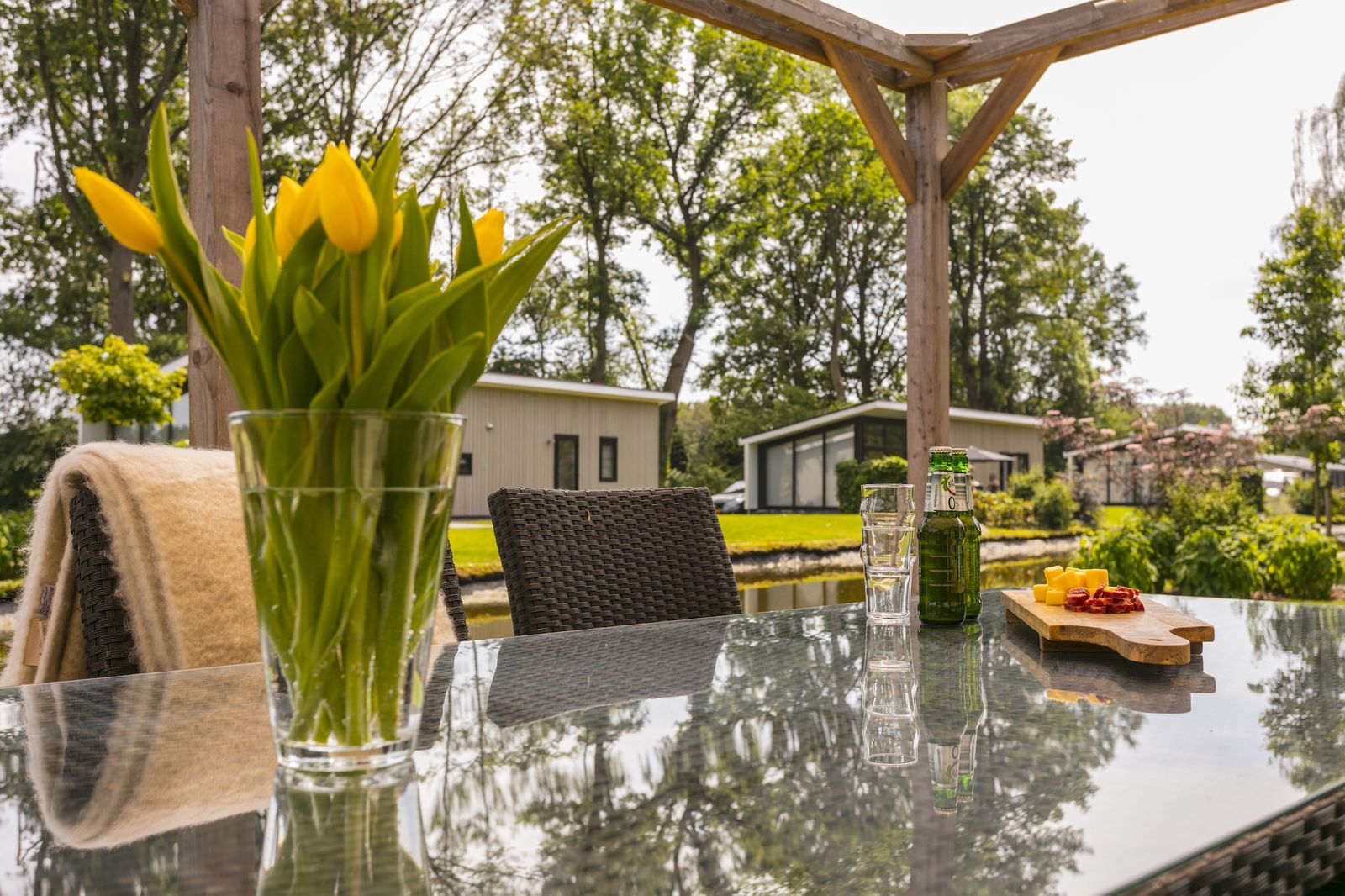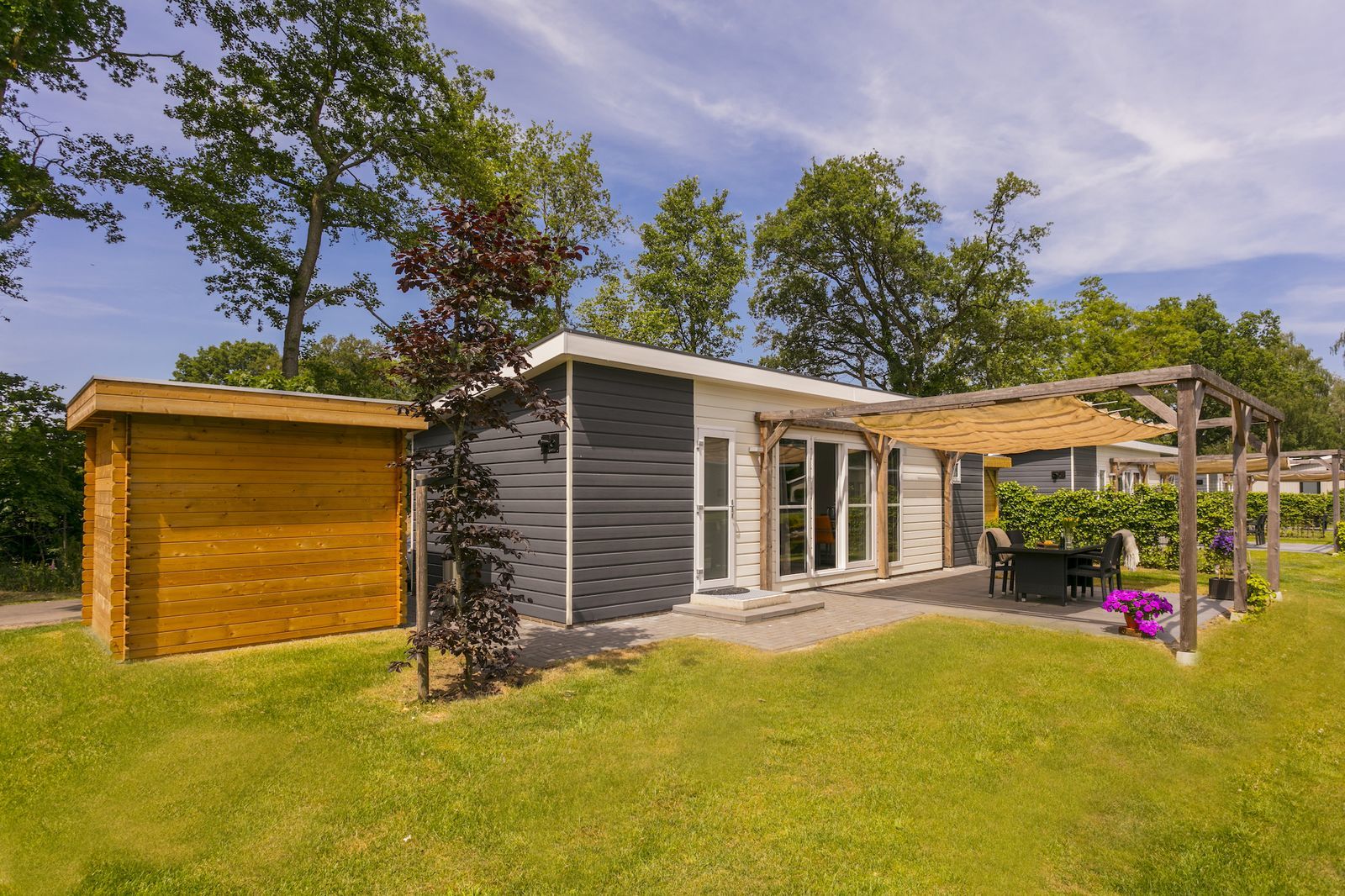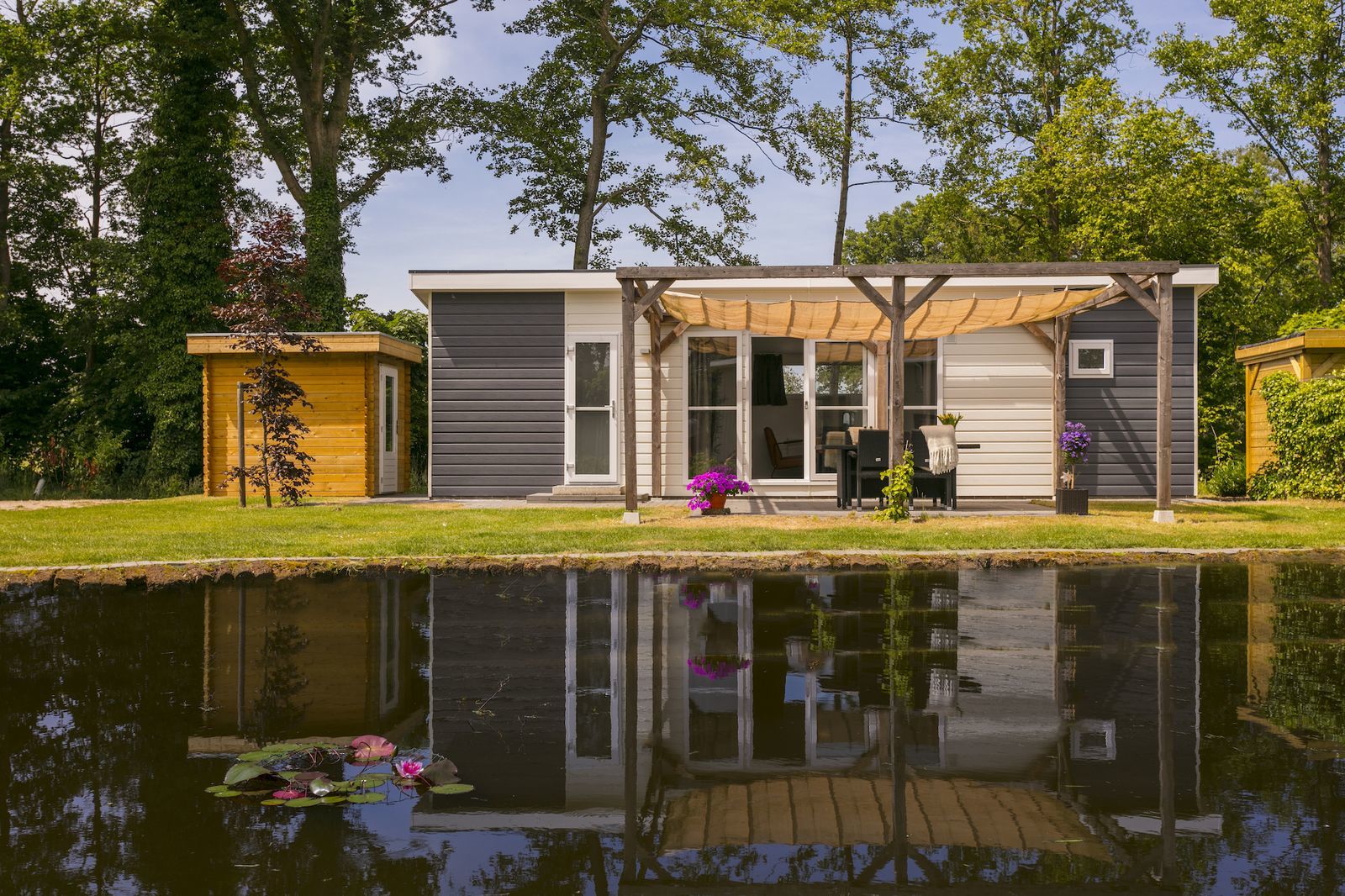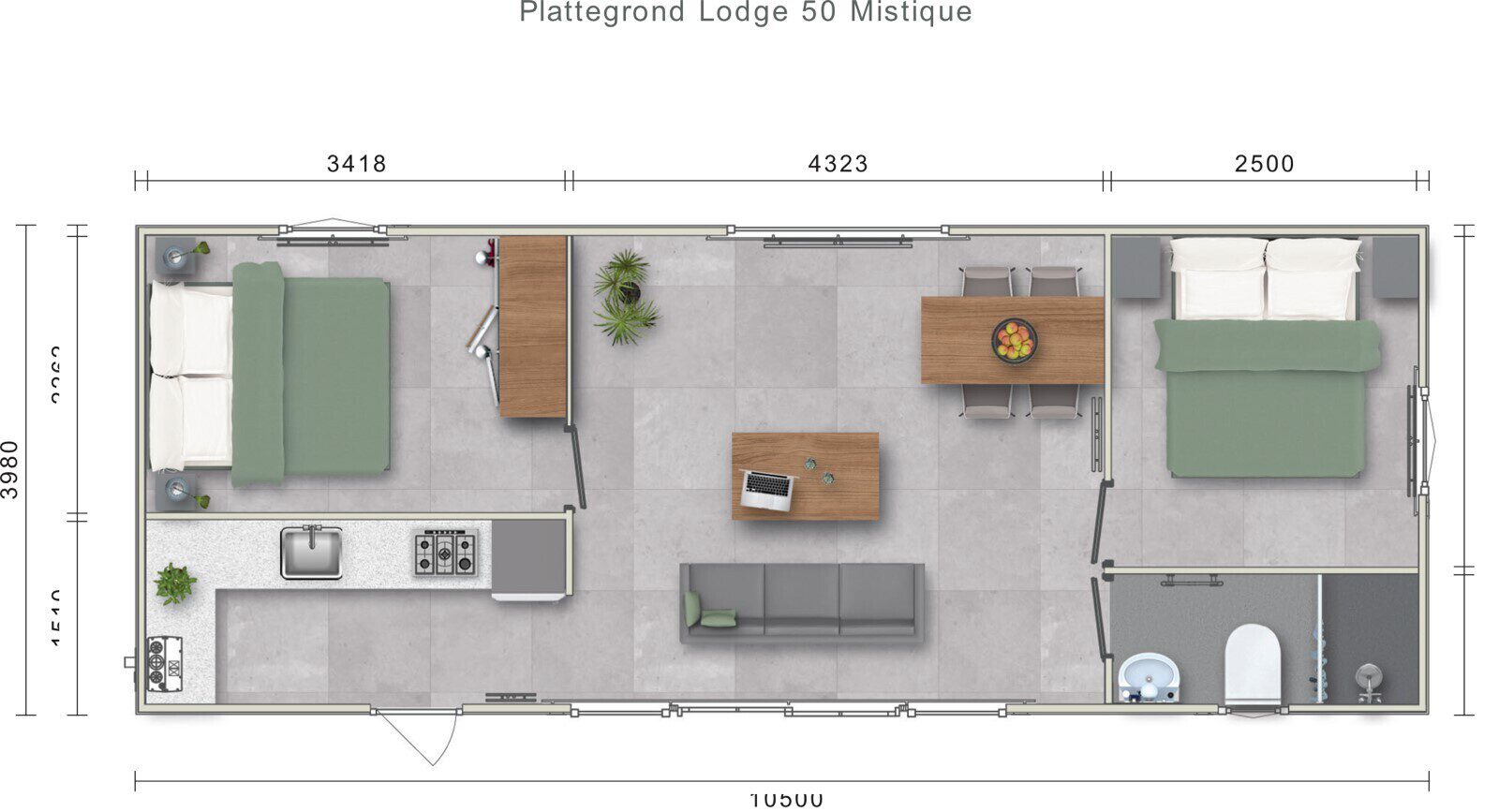 Lodge Mistique - 3 people
▶ Surface: 50 m² - Suitable for three persons - Two bedrooms ◀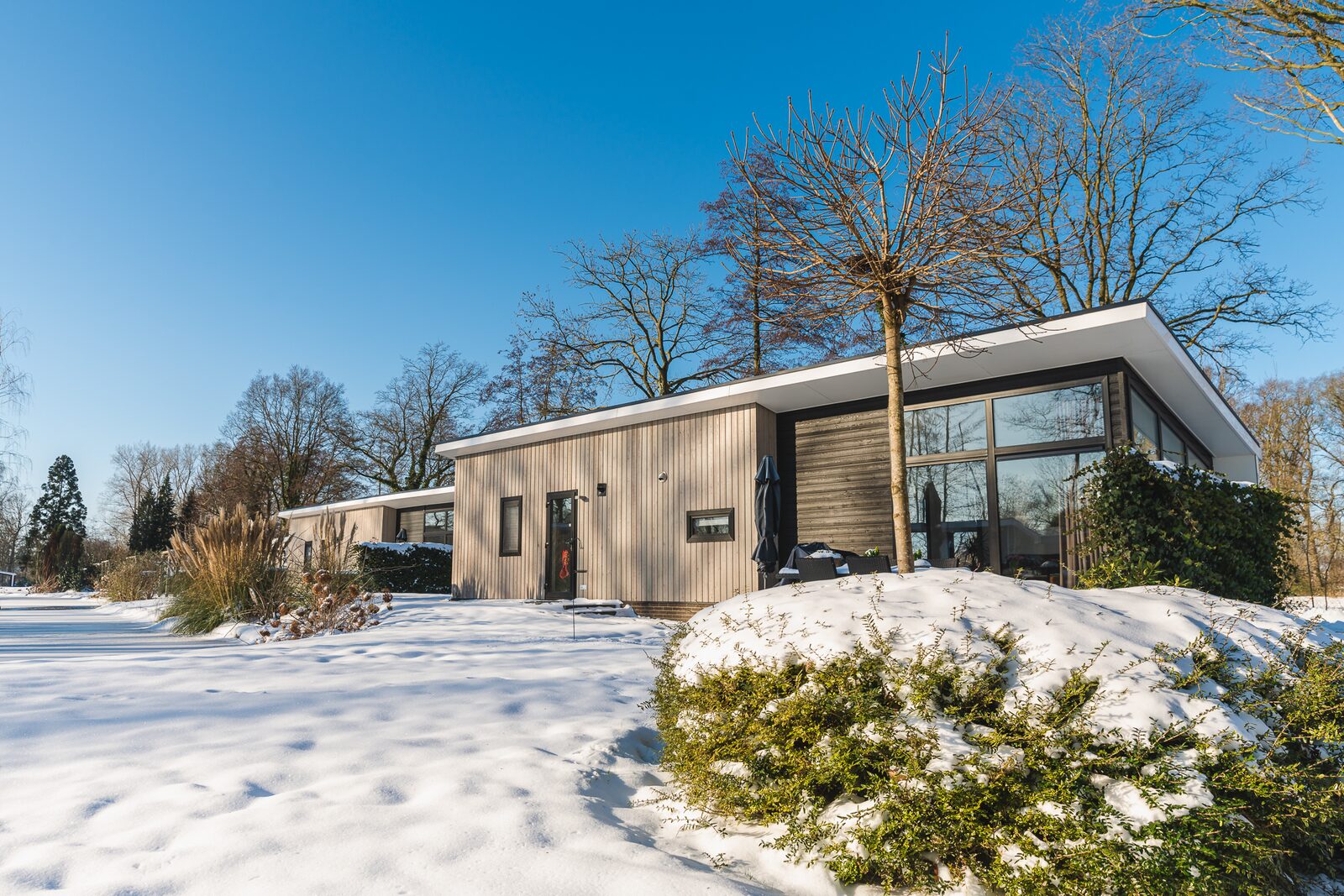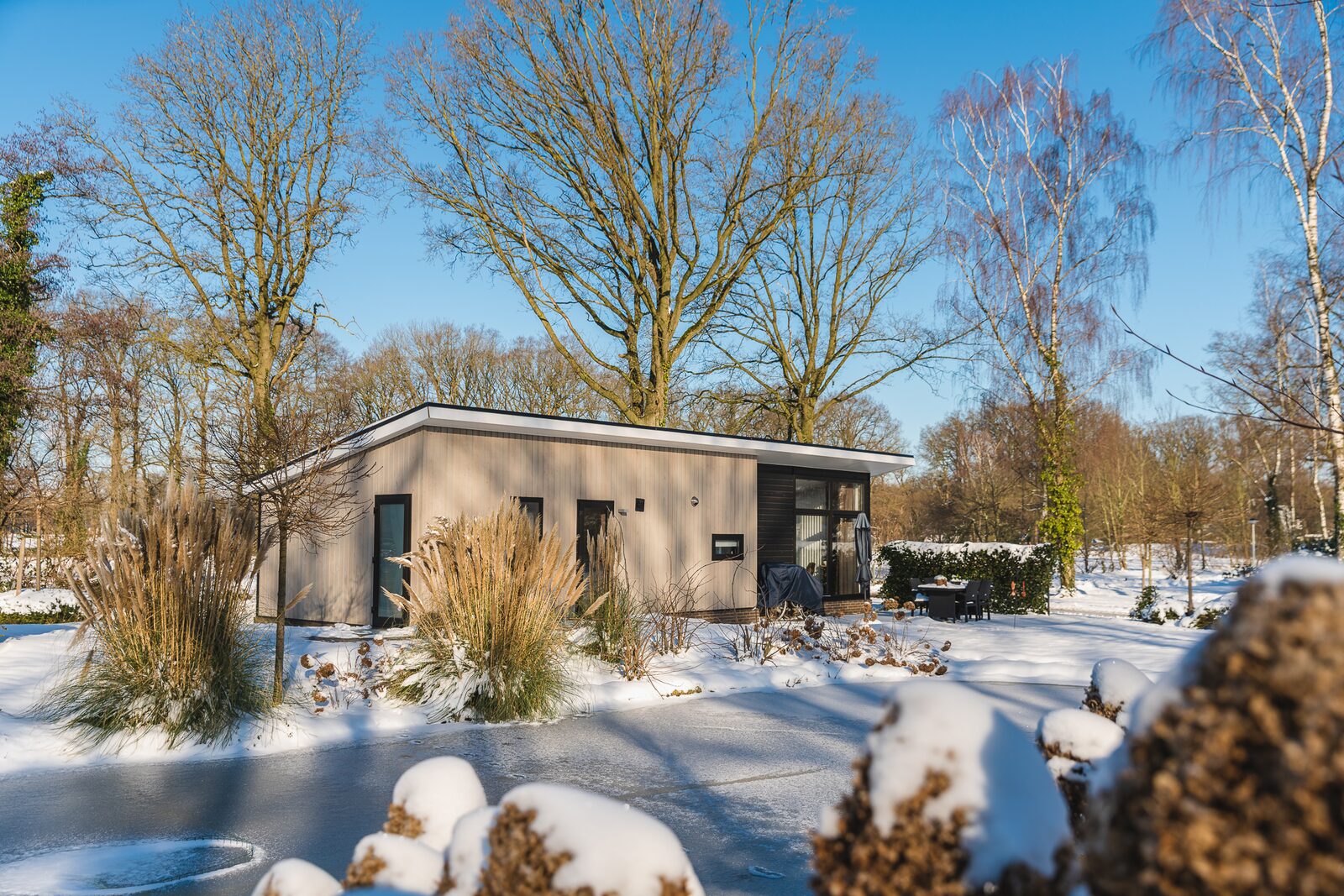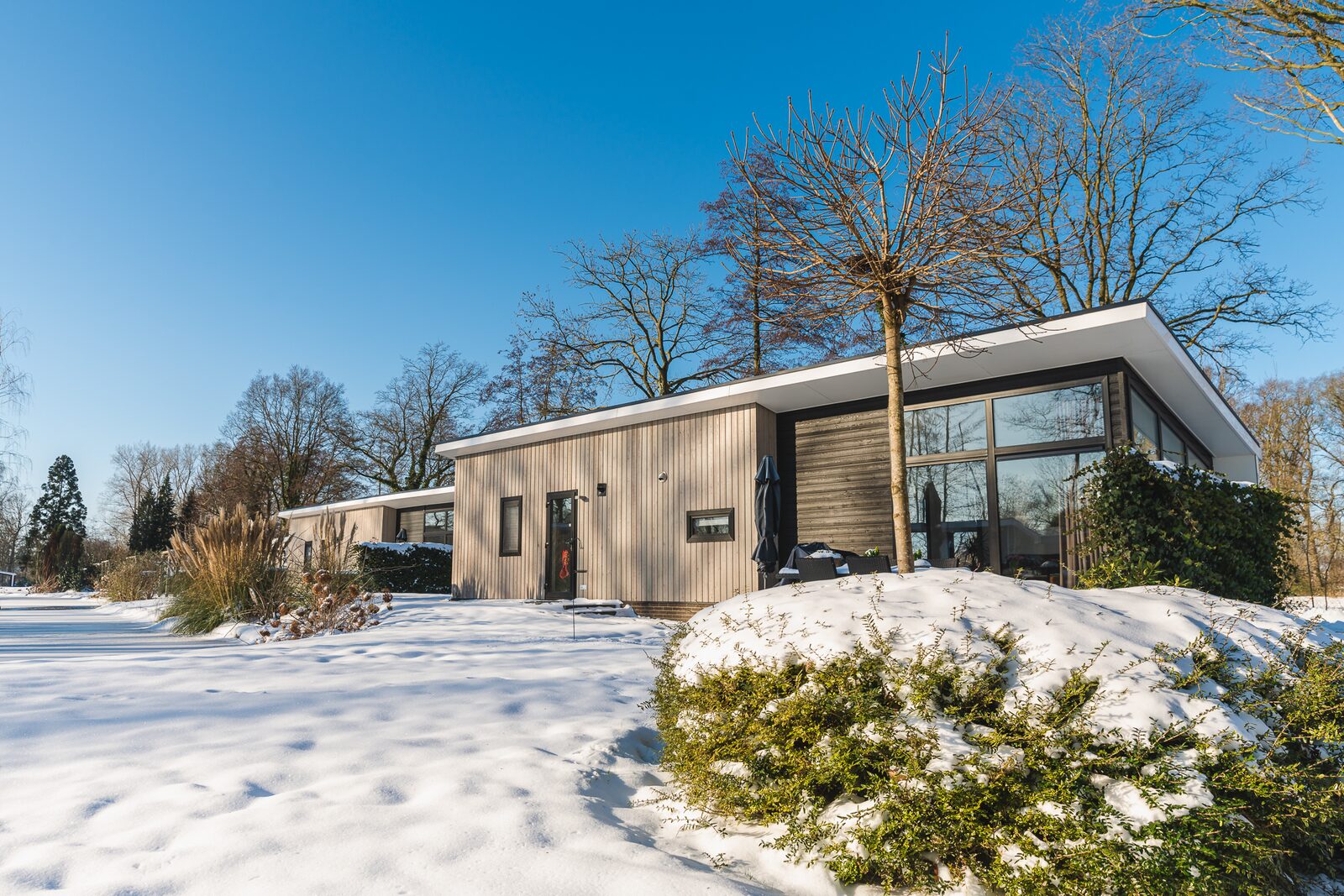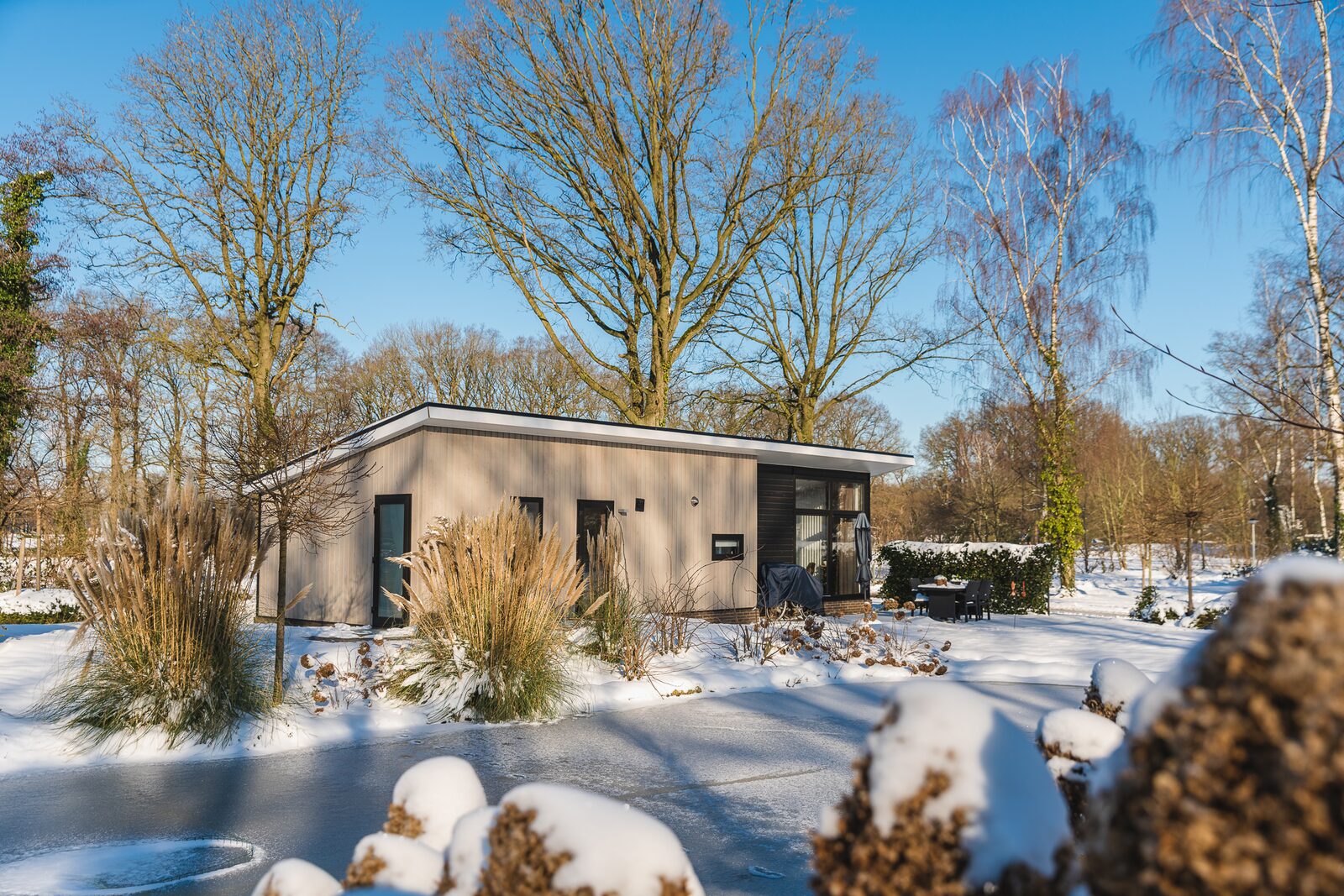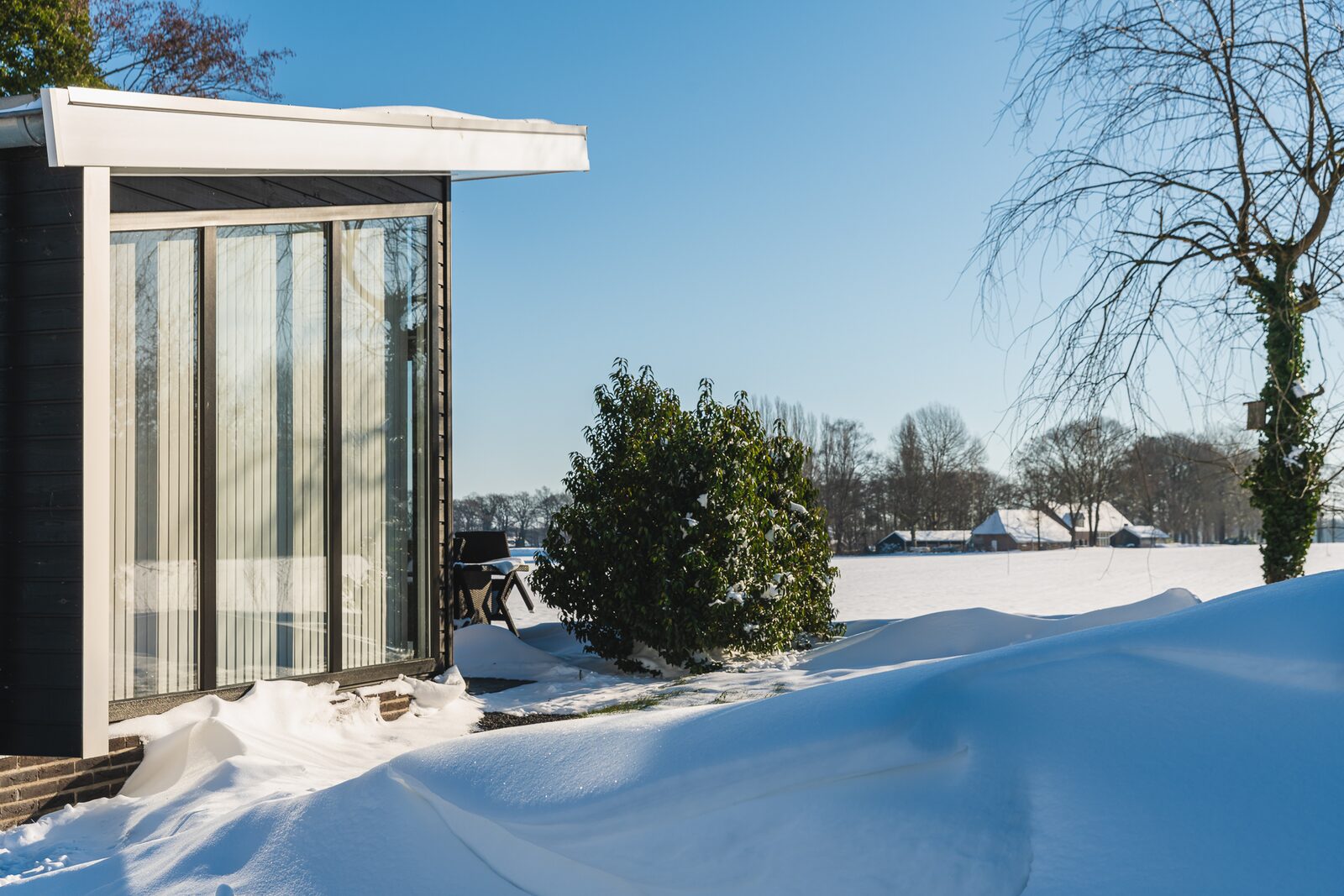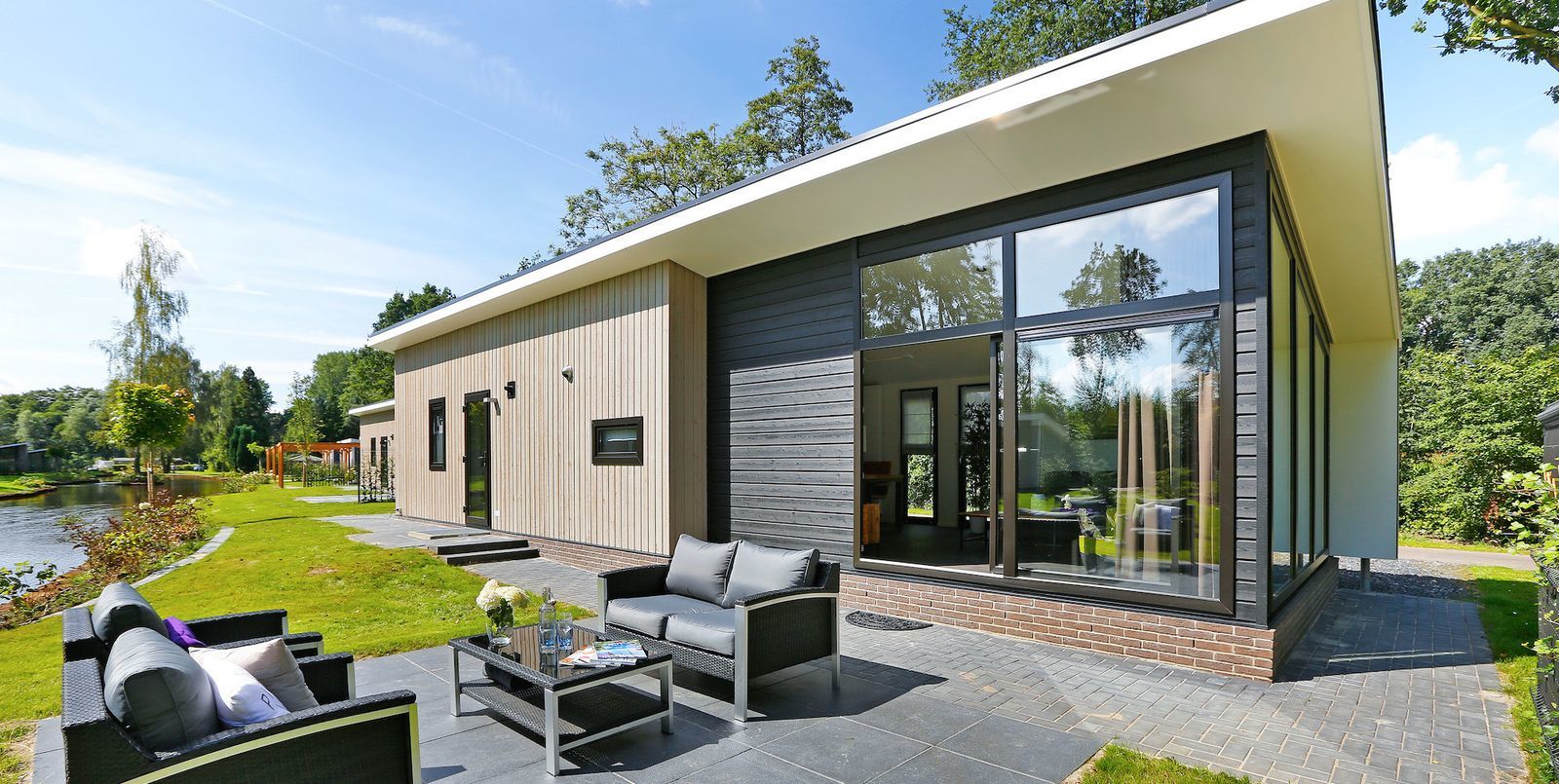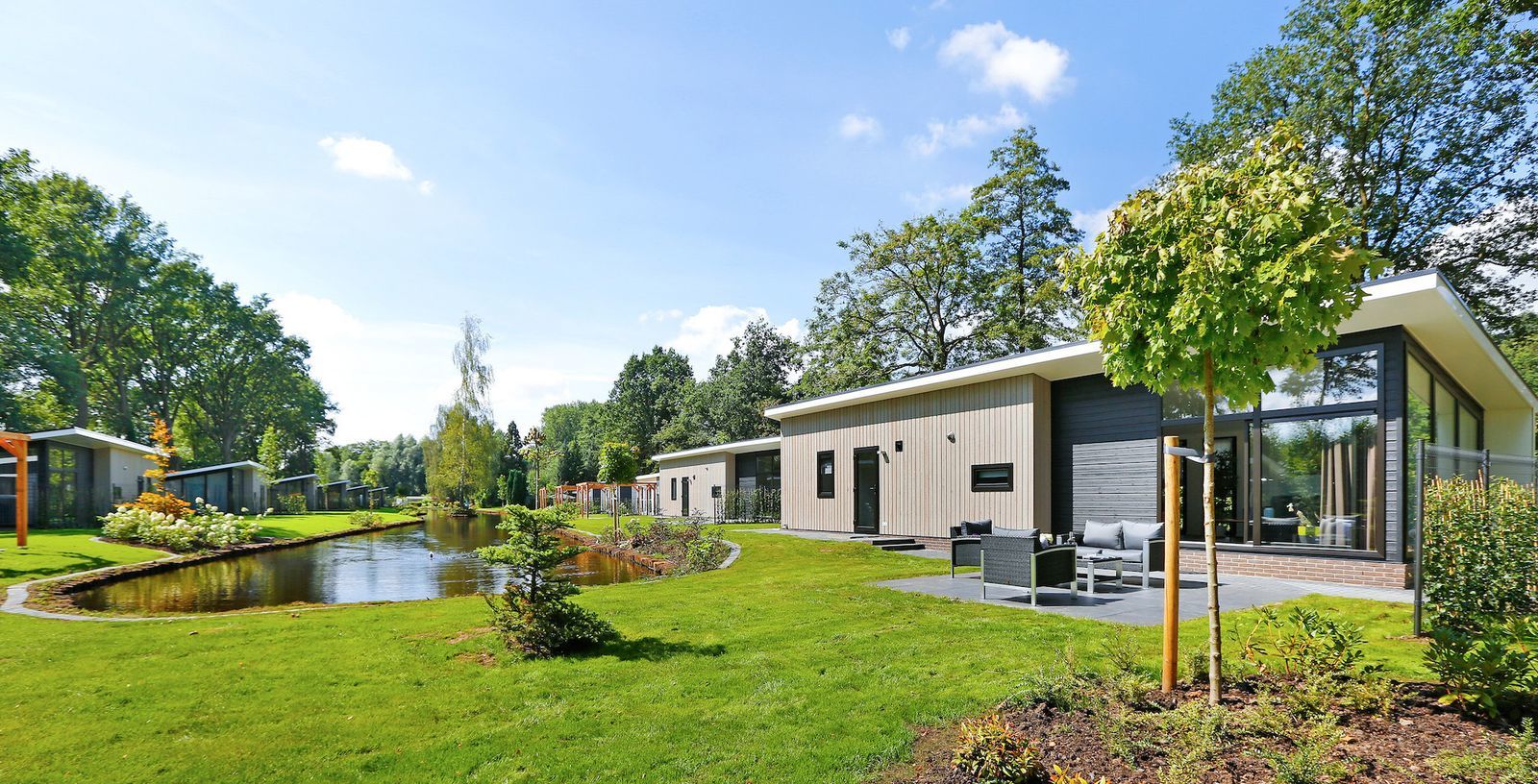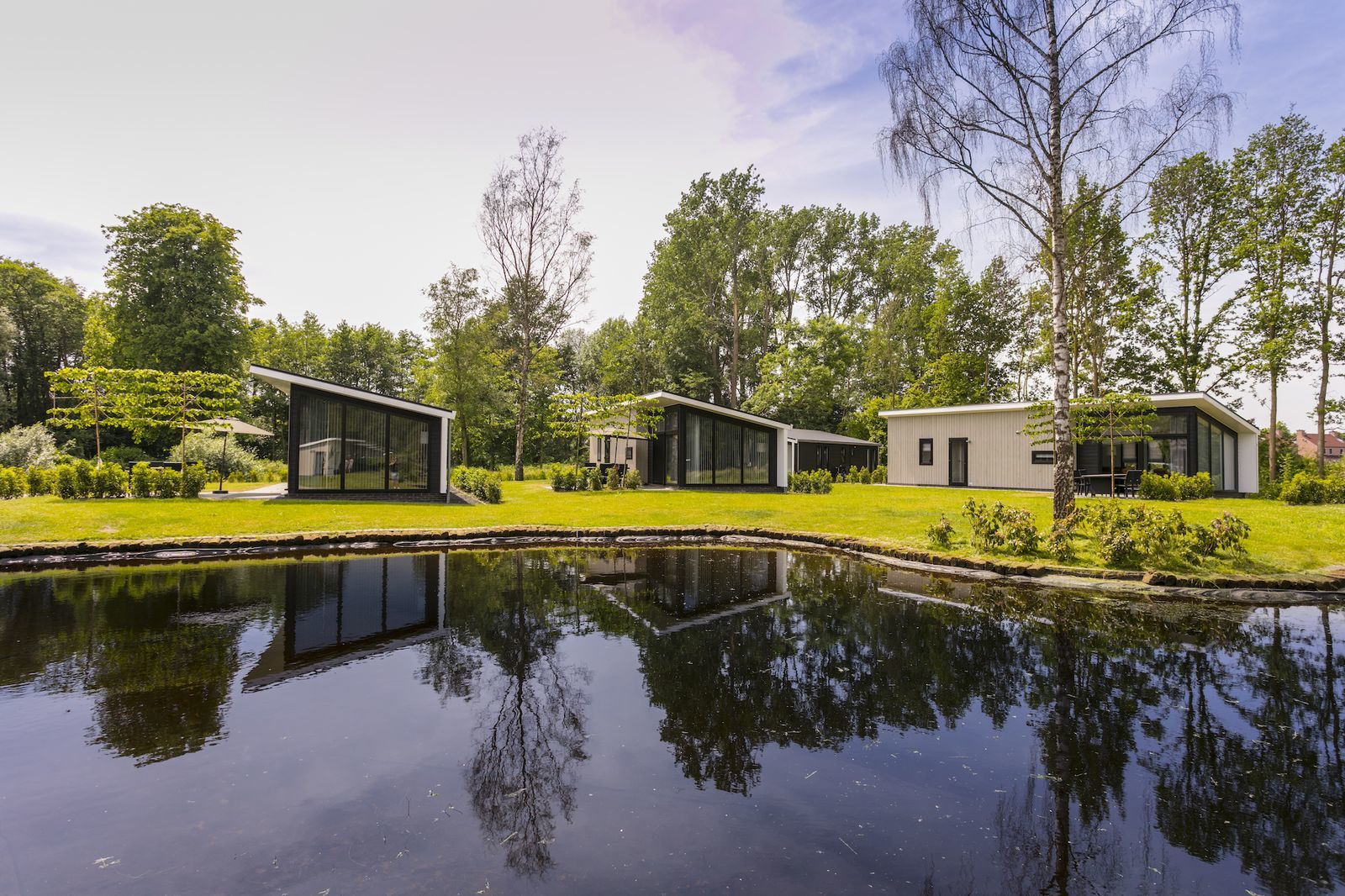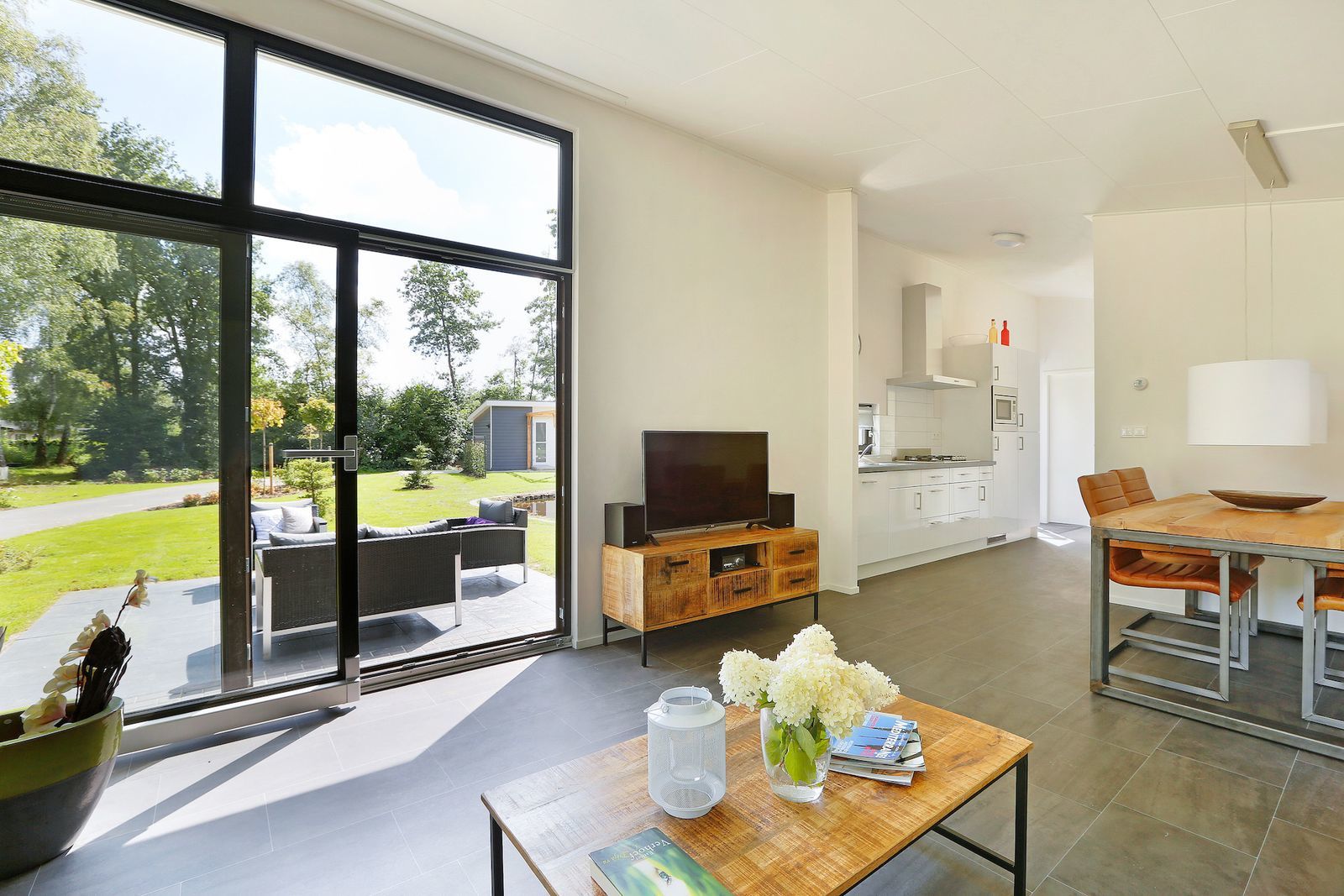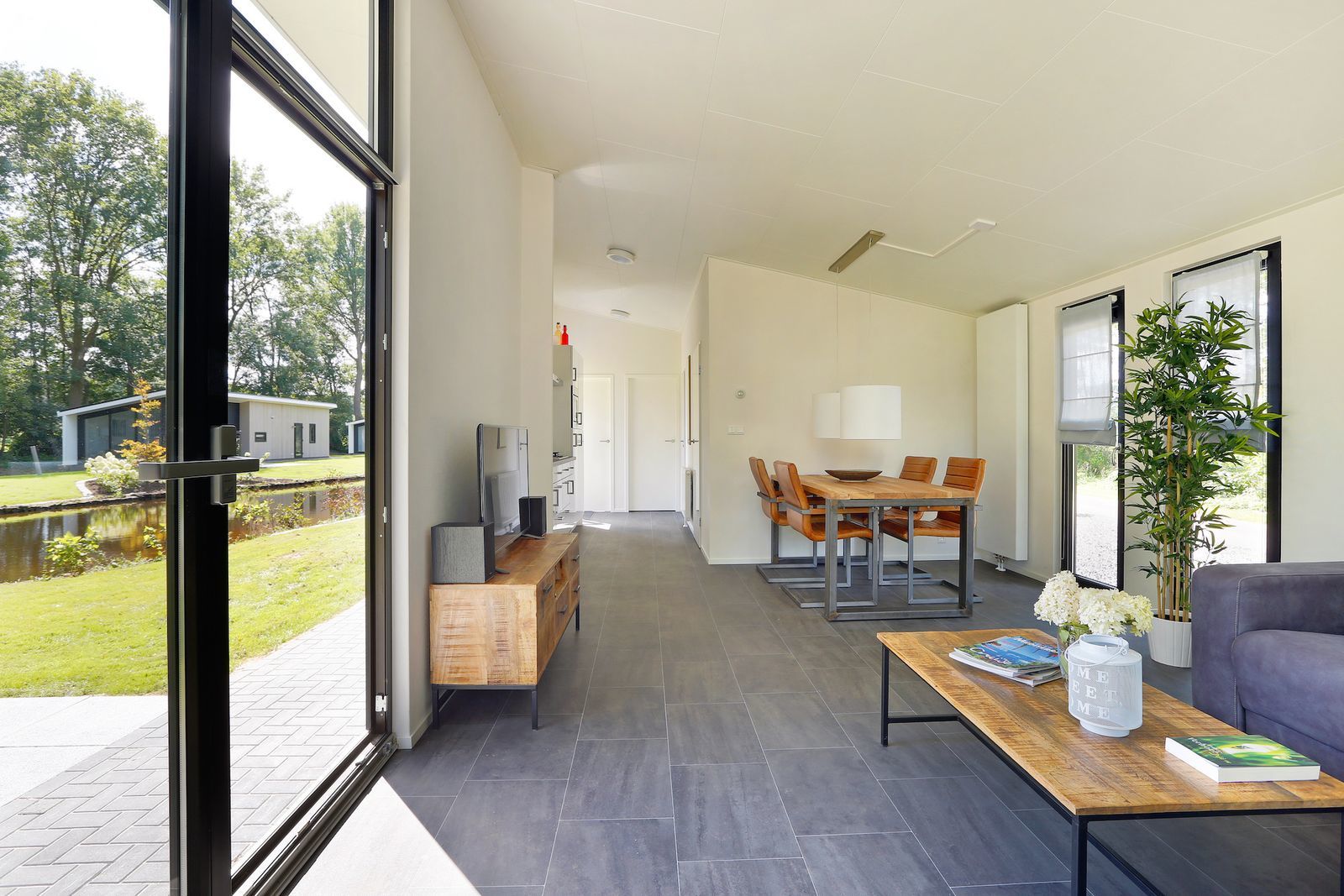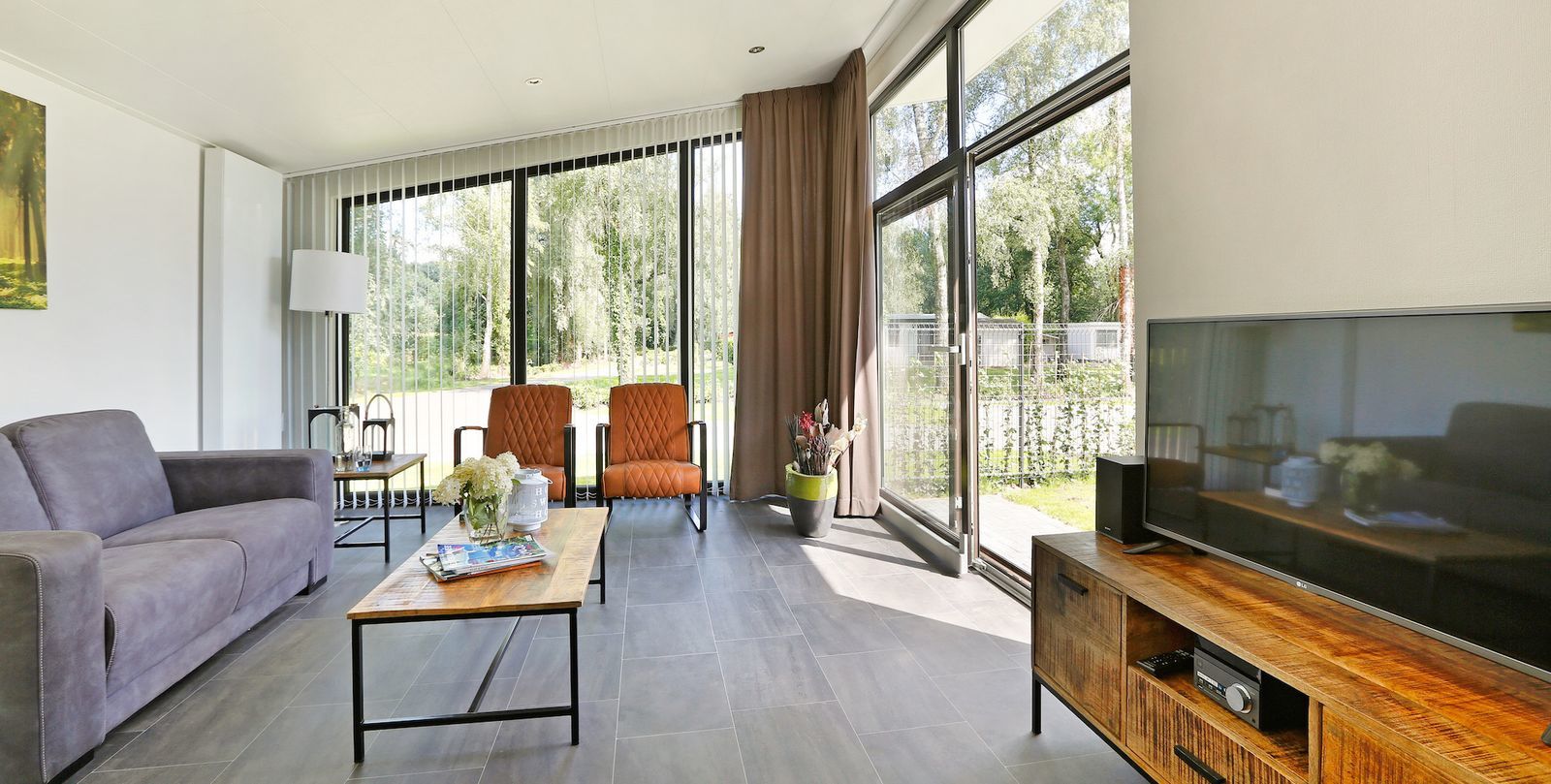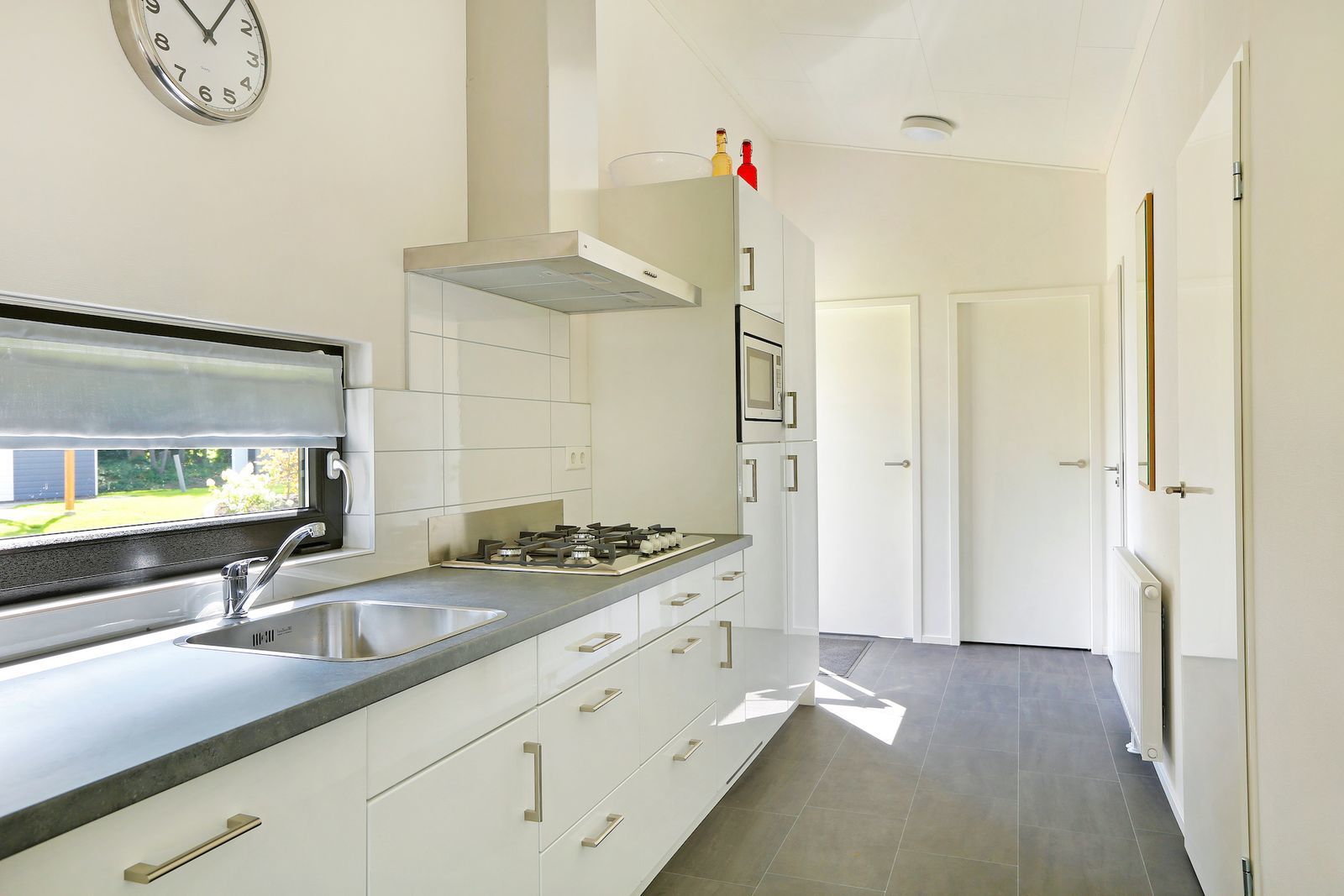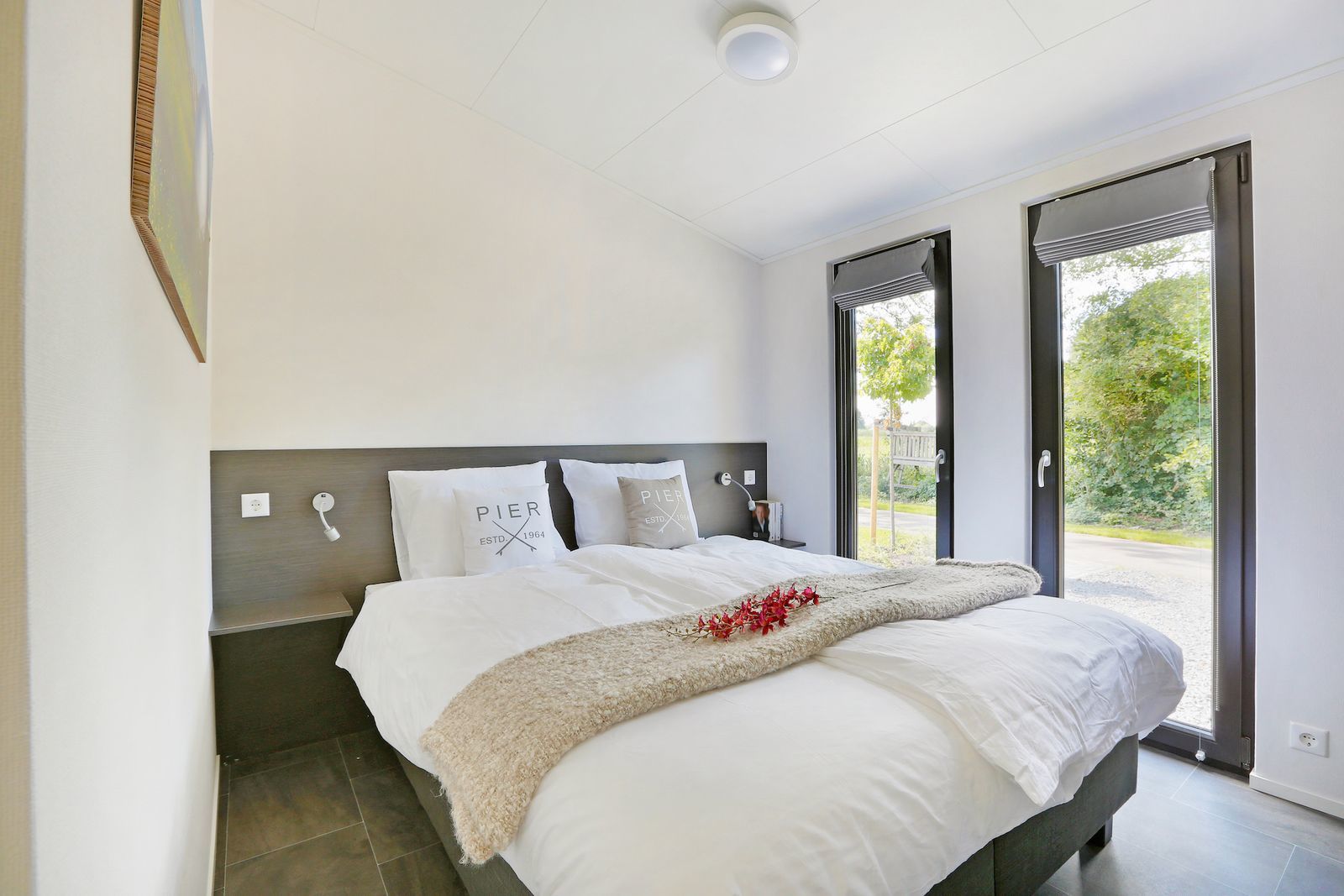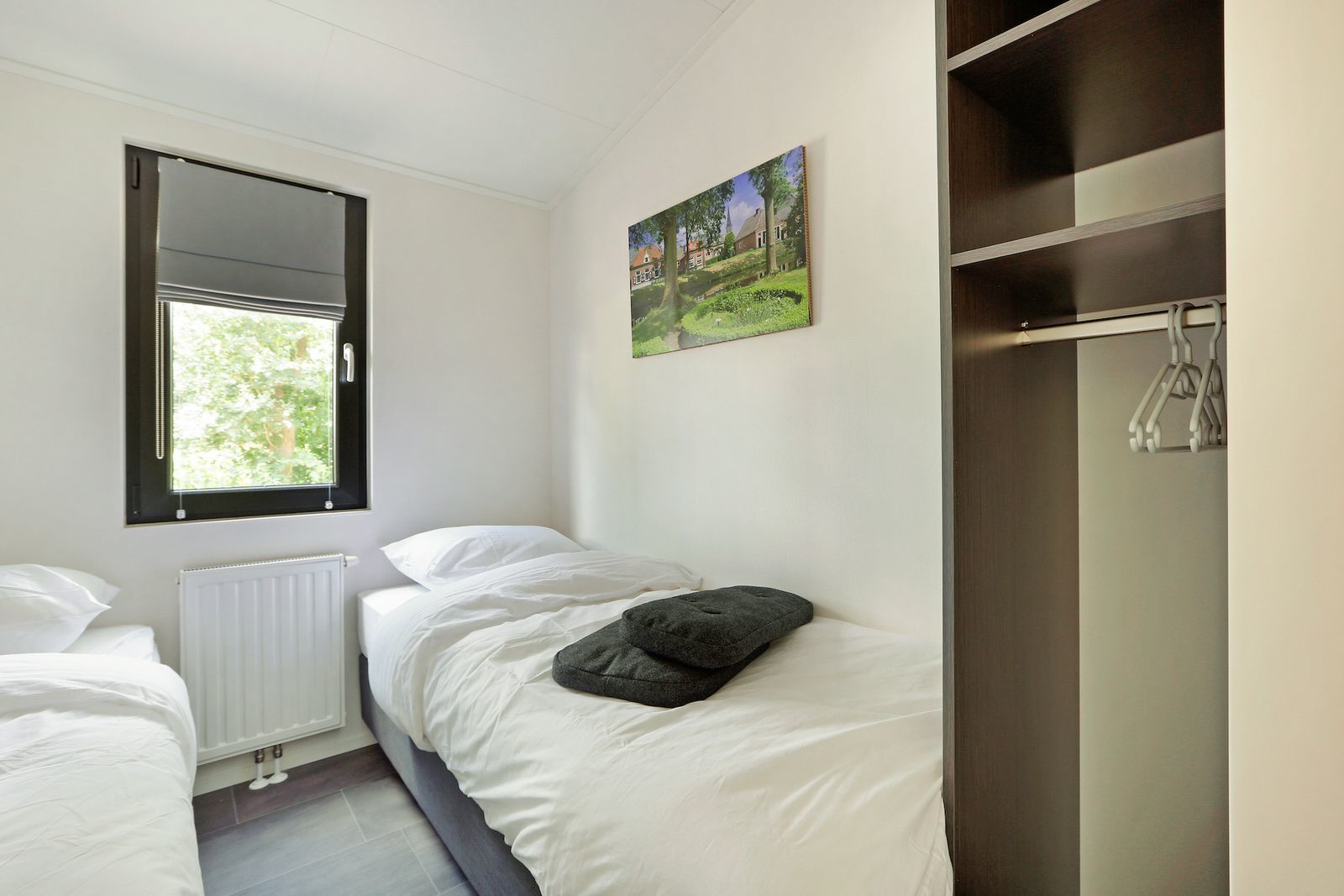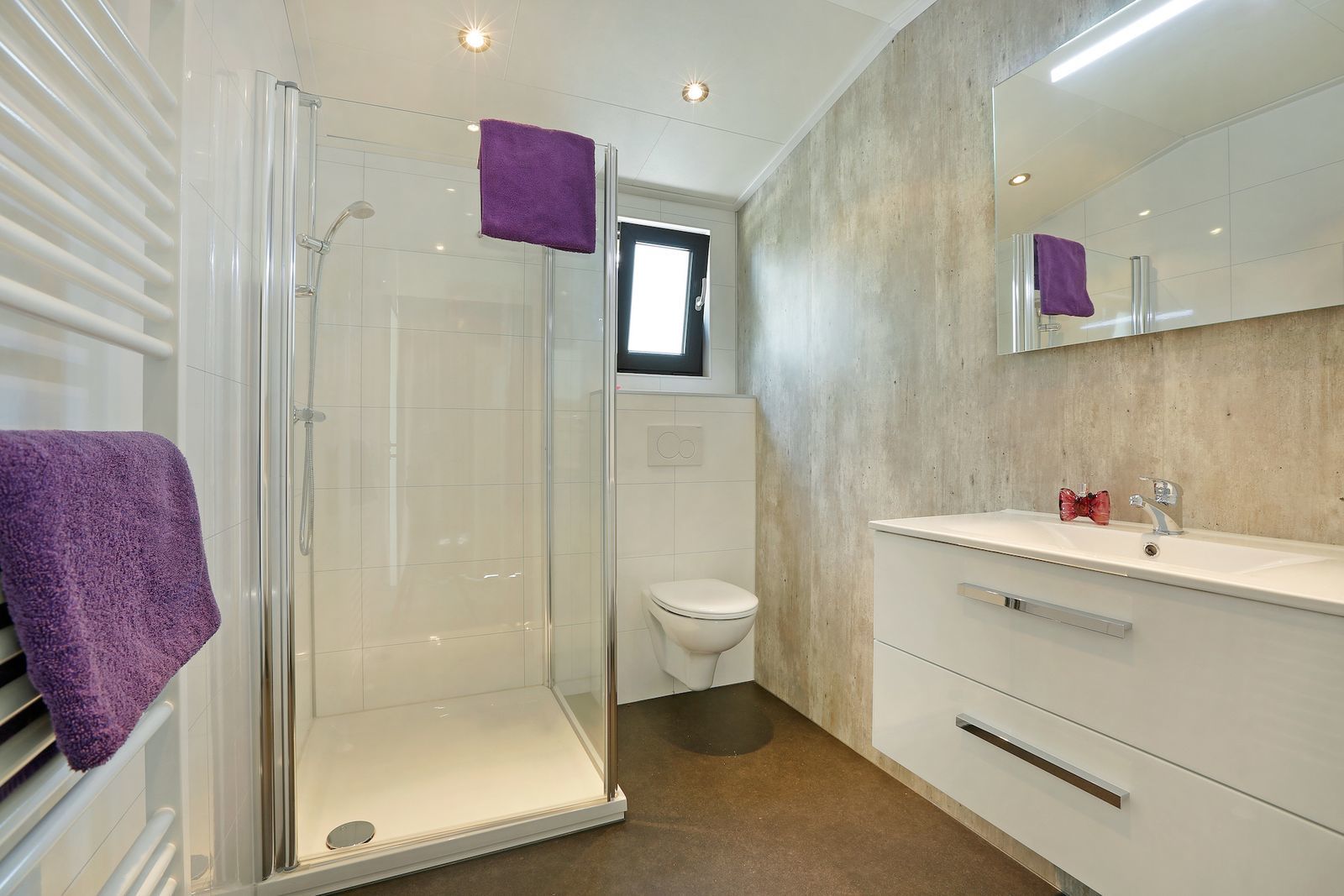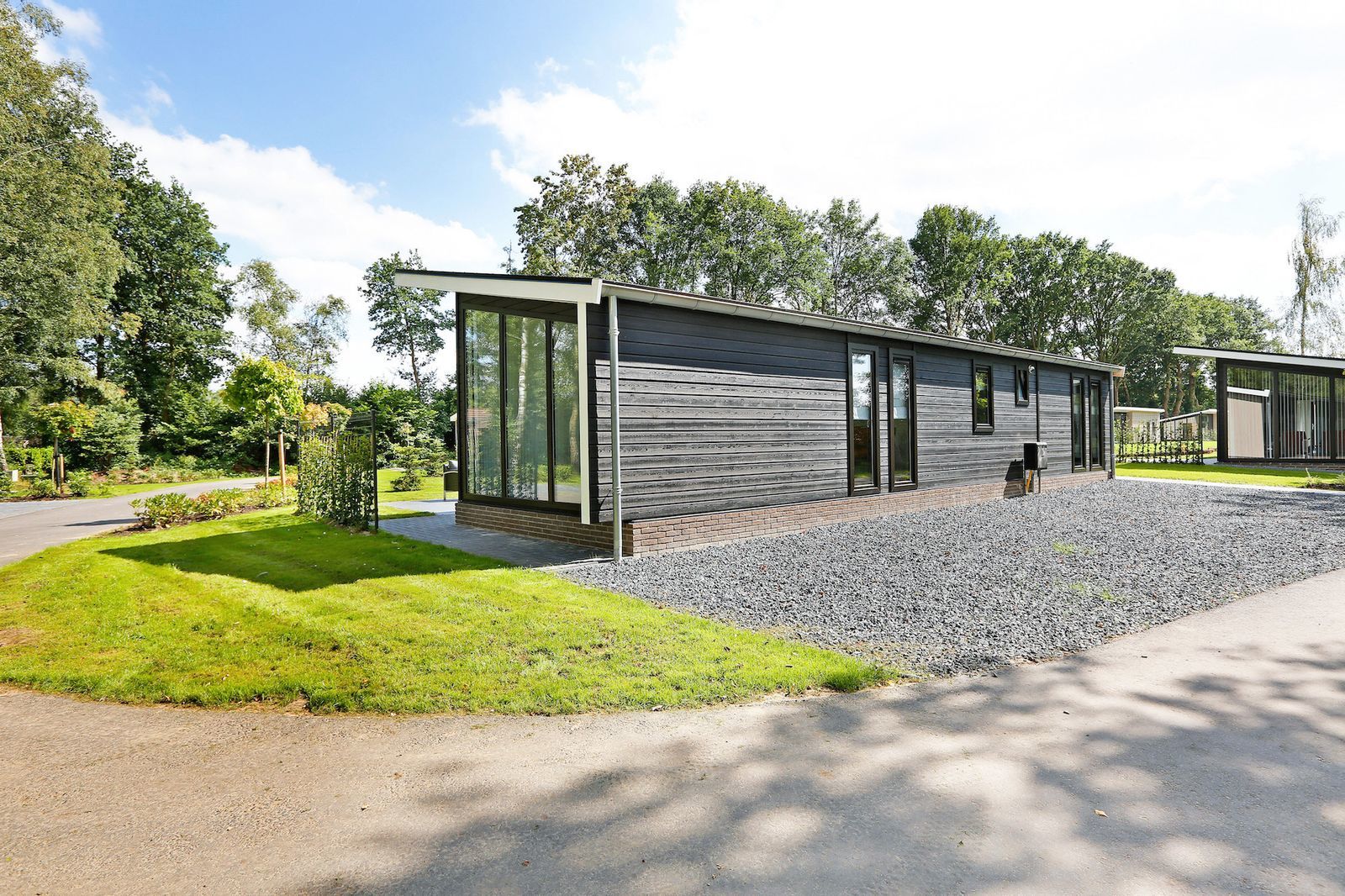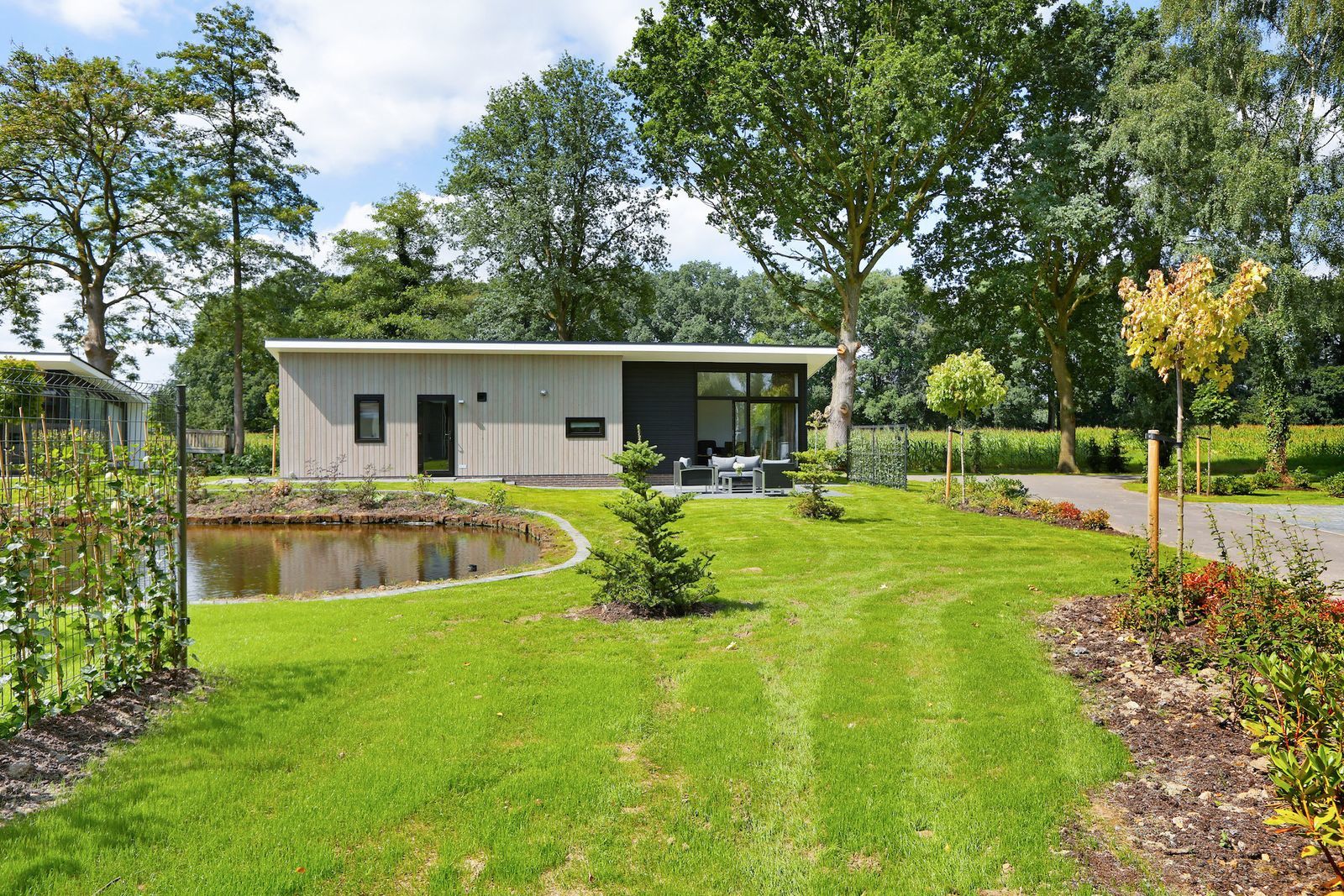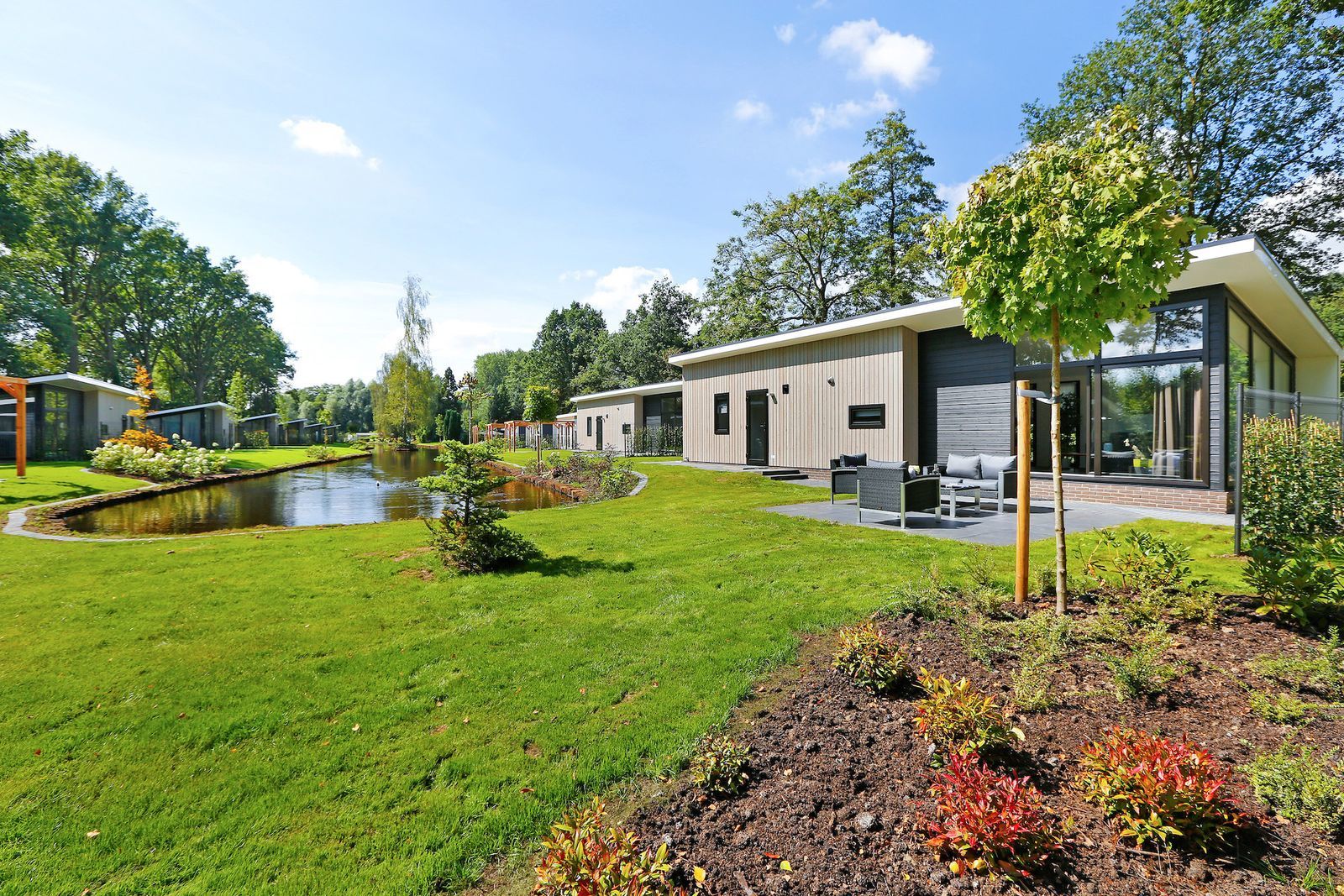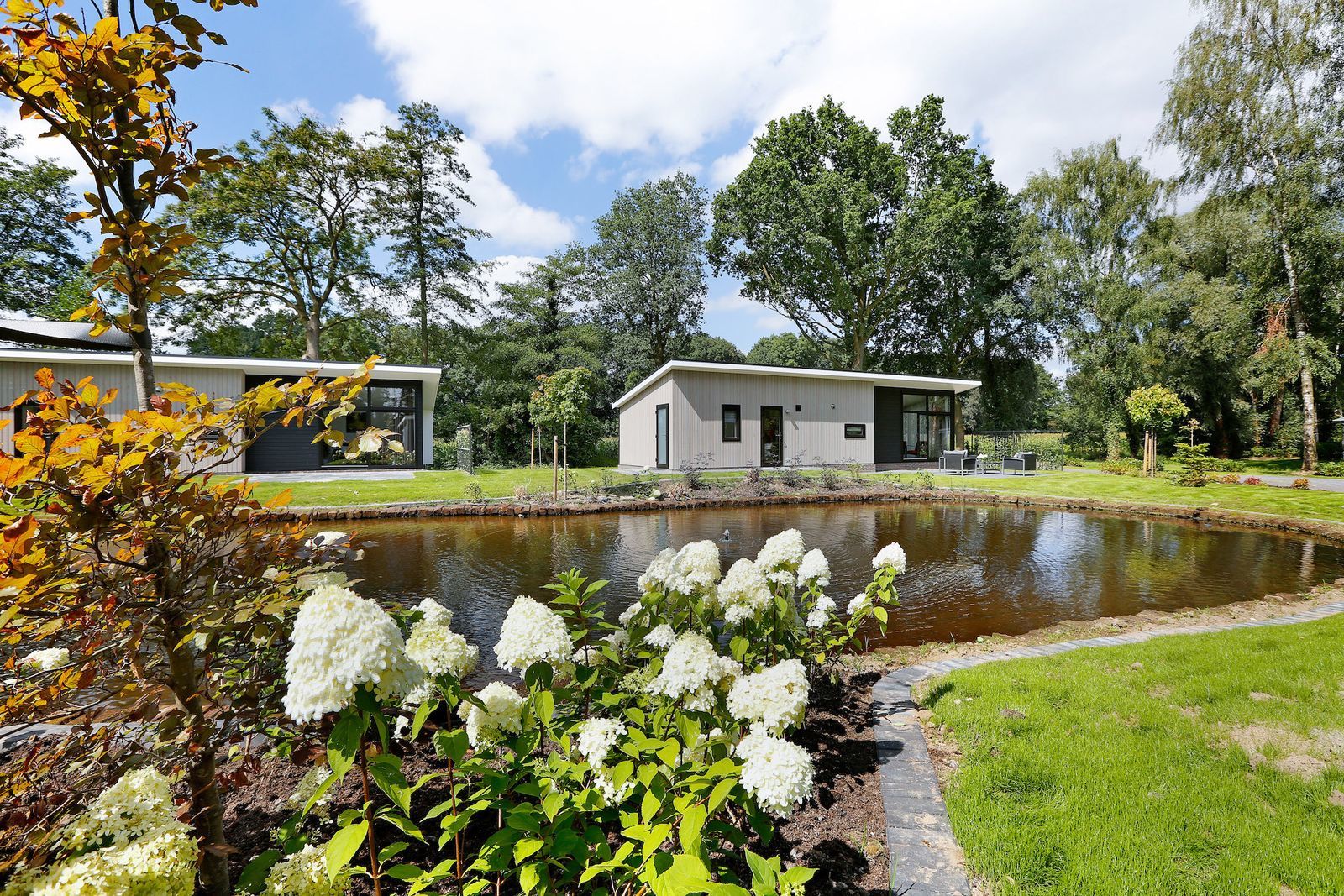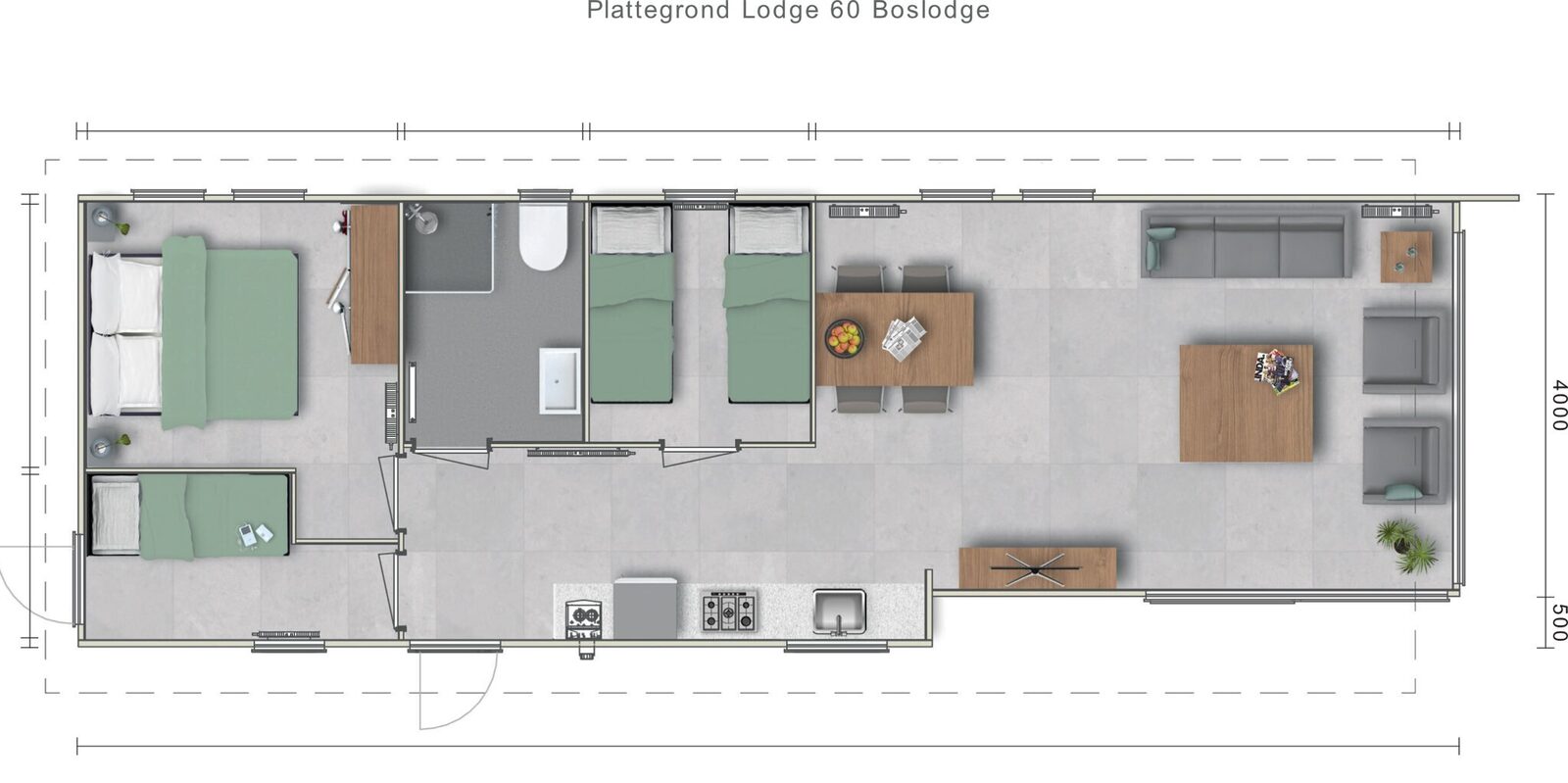 Lodge Grand Modern - 4 people
▶ Surface: 60 m² - Suitable for four persons - Two bedrooms ◀
Luxury lodges at our vacation park near Zutphen
At our bungalow park near Zutphen you stay in modern and luxurious nature houses in the middle of the Achterhoek. Our lodges are suitable for maximum four persons and one pet, provided that you indicate this at the time of booking online. The contemporary furnishings of your lodge will amaze you. All modern comfort is present. How about a completely furnished, open kitchen with a combi microwave, Nespresso machine and dishwasher? Or a roomy and bright living room with a lounge corner, dining table and television? You also have two bedrooms with nice beds and a neat bathroom with a shower, sink and toilet. The lodges at our vacation park near Zutphen are located around a large water feature. A beautiful and relaxing view from your own spacious garden with garden furniture is therefore always guaranteed!
Tips during your vacation in the Zutphen area
During your vacation in the Zutphen area there is a lot more to do than only visiting this nice Hanseatic city. The environment around our vacation park in Achterhoek has a lot to offer with her beautiful scenic landscape. Hiking and cycling are at the top of our tip list. Forests, meadows, rivers, ancient farms, historic castles: all to be admired in the Achterhoek. Everywhere you find well indicated cycling and hiking routes. Also closer to the vacation park near Zutphen you can take beautiful hikes. The Berkel river runs namely right by vacation park De Lochemse Berg. Completely clear your thoughts with the sound of rippling water in the background.
Do you like to alternate rest and relaxation with culture and exercise? Then discover the historic town Lochem or larger cities like Doetinchem and Deventer of course. In short: experience the ultimate vacation feeling at our small scale vacation park near Zutphen.
Why vacation park De Lochemse Berg?
100% tranquility, space, privacy and nature
Located in the beautiful Achterhoek
Extremely luxurious and modern lodges
Safe online booking through the website
Book a vacation near Zutphen
"The house is located in a quiet and nice environment. Being on the water is nice. Also nice that coffee cups were present. Good mattresses and enough closet space. Living room comfortably decorated and good shower head."